Learn from Home Offer TAKE THIS BUNDLE
3DS MAX 3D Modelling Course Bundle - 5 Courses in 1 | 3 Mock Tests
This 3Ds Max Modeling Training includes 5 Course with 14+ hours of video tutorials and Lifetime access and several mock tests for practice. You get to learn entire character modeling and texturing in detail from scratch. You can perform the modeling with the tutor step by step to create your own.
TAKE THIS BUNDLE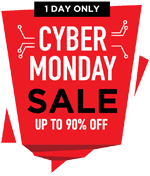 * One Time Payment & Get Lifetime Access
What you get in this 3DS MAX 3D Modelling Course Bundle - 5 Courses in 1 | 3 Mock Tests?
14+ Hours
5 Courses
Mock Tests
Course Completion Certificates
Lifetime Access
Self-paced Courses
Technical Support
Mobile App Access
Case Studies
About 3DS MAX 3D Modelling Course Bundle
---
| | |
| --- | --- |
| | |
| Courses | You get access to all 5 courses, Projects bundle. You do not need to purchase each course separately. |
| Hours | 14+ Video Hours |
| Core Coverage | Learn entire character modeling and texturing in detail from scratch |
| Course Validity | Lifetime Access |
| Eligibility | Anyone serious about learning character modeling and wants to make a career in this Field |
| Pre-Requisites | Basic knowledge about animation would be preferable |
| What do you get? | Certificate of Completion for each of the 5 courses, Projects |
| Certification Type | Course Completion Certificates |
| Verifiable Certificates? | Yes, you get verifiable certificates for each course with a unique link. These link can be included in your resume/Linkedin profile to showcase your enhanced skills |
| Type of Training | Video Course – Self Paced Learning |
3DS MAX 3D Modelling Course Bundle Curriculum
---
In this section, each module of the 3Ds Max Modeling Training is explained.
Sr.no
Course Name
Course Description
1
Character Modeling Fundamentals
In this 3Ds Max Modeling course module we have the following topics: –

Introduction to Character Modelling.
Importing Reference Image.
Set for Modelling.
Extruding Edge
Extruding Edge Continued.
Modeling eye.
Inserting Eyeball Reference.
Working on Nose.
Modeling Nose.
Modeling Lips.
Modeling Chicks.
Working on Chicks.
Extrude Eye Edge.
Forehead Modeling
Forehead – Perspective View
Neck Modeling
Adding Basic Details
More on Basic Details
Eye Details Addition
Smile Editing
Adding Cuts
Adding Nose Details
More in Nose Editing
Adding Lips Details
More on Lips Editing
Basic ear editing
Body reference setup
Basic body Torso
Basic Body Torso continue
Basic Hand Editing

2
Shreks Shoelace, Index Finger and Hand
Here in this module, you will learn about the shoeless, hand ref, index finger, hand downside, full hand, fingers tweak in the following two chapters.

Shoelace => This module is further subdivided into 5 parts to explain the shoelace in detail. In part 1 basic intro is given and continued till part 5 to explain the proper working.
Index Finger and hand => we will learn here to draw a model of palm which is a very creative and need loads of accuracy. Topics included are about to teach how to create fingers on the hand, creating palm with the inside surface and downside surface and creating a full hand.

Tools in 3ds max help you to create a proper appearance of the hand and we can tweak fingers as well.

3
Shreks Cloth, Neck and Body Character
Other parts of the body like the neck-shoulder jacket, the inner cloth needs to be designed. So the topics included are.

Jacket and Inner Cloth

Jacket Continue
Jacket Extrude
Inner Cloth tweak

4
Shreks Unwarp Face, Head, and Hand
In this 3Ds Max Modeling course module, the candidate will learn head full unfold, unwarp torso, hands, and jacket unwarp. Some more features like render Uvs, Camera features, etc. To learn this module two chapters are included first will teach us about Unwarping the face. Here this first topic is divided into three parts. In those three parts, we have taught how to extract the surface area to give a shiny look.

The second topic is about the head and full hand in which we will learn about wrapping hands and jacket, full hand wrap, We will also have adhered to unfolding right leg, left leg, full head, and torso.

Turning head and hand in a proper required shape makes the model looks better. People usually look towards hand and make their guess about the structure.

5
Texturing Shrek
Texturing the model we created is the last stage where we have a chance to give a good appearance. The number of features is included in 3ds max to give achieve the following result. Topic included in this gives us brief about texturing lip, eye bros, head, inner body, shoe, hand, jacket, and rendering inner body jacket and creating a smooth surface.

You have a chance to re-edit the model by using these commands and can change an appearance by making some slight changes in the existing model. Trimming some extra edges, altering the surfaces, and removing unwanted shredded look give smooth finishing to the overall model.
---
3Ds Max Modeling Course – Certificate of Completion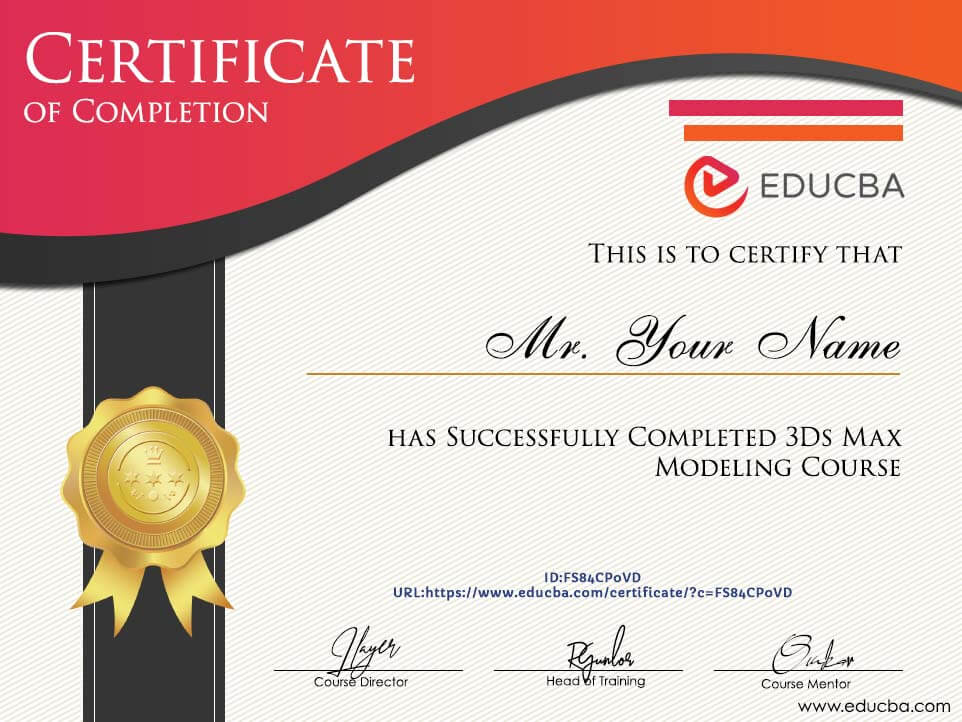 ---
What is 3Ds Max?
---
3ds Max is an animation software used in the graphic designing industry. 3ds Max can develop and render the objects with the help of surfacing tools. This software is developed by the Autodesk team so it gained a good market with lots of popularity between the users as well.
3ds Max is a multi-user software that is used in a different field. 3ds max is used in the civil engineering field, graphic designing field, animation and motion creation field, and in the cartoon. This is the reason why this software gained maximum popularity in the market with its user-friendly features.

Industry Growth Trend
The global visualization and 3D rendering software market size is expected to grow from USD 1.06 billion in 2017 to USD 2.92 billion by 2022, at a Compound Annual Growth Rate (CAGR) of 22.40% during the forecast period.
[Source - MarketsandMarkets]
Average Salary
Average Salary
$17 per hour
The average salary for a 3d Animator is $17.36 per hour in the United States.
[Source - Indeed]
Which tangible skills will you learn in this Course?
This 3Ds Max Modeling Training covers all features required to develop a model of the human being. If you are that capable of developing a human then you grab all the skills as it covers maximum commands. Still further tangible skills you learn are
Creating basic objects by using the modifier to alter an object's shape.
Cloning objects to create a typical geometry and assembling objects.
Creating spline objects and converting them into geometry.
You will learn how to create an array of objects. By using Boolean operators to change the shape of an object.
You can grab all the skills and make use to develop yourself.
All your queries will be assisted and will make you enough efficient to tackle any problem.
There are some tricks to handle the software with the help of hotkeys which will be taught here to make you understand software properly.
Current running examples with their uses are explained that makes you aware of the current situation of the market.
Pre-requisites
To learn this software candidate must have the following skills: –
Candidate should be aware of computer skills and software tools given.
He should have at least a desktop or laptop with him as he can practice well.
Configuration of his desktop should be enough to handle the software with complex models. As it should have a minimum of 4 – 8gb RAM and 256gb Hard drive.
He should have access to the internet as he can make use of it to learn the 3Ds Max Modeling course.
He should be passionate to learn that will make him learn quickly.
Target Audience
This 3Ds Max Modeling Training should be learned by the following people
Professionals who are working on other software and want to explore themselves.
Graduate candidate from the animation field is perfect to learn and start their courier.
People who are interested in 3D modeling and want to structure new models.
Someone is interested to switch their existing career with 3ds Max.
Civil engineers are also the best candidates to learn this software.
3Ds Max Modeling Training – FAQ's
---
Will I get complete knowledge about 3ds max just by learning online?
Learning online is as per your convenient time determines your mood. Also, this makes you grab fast when you want to learn. Online knowledge helps to last longer in your mind instead of by learning theory.
3Ds Max Modeling Training is sufficient knowledge to get used to it further?
This syllabus includes information on all tools and features in the software. Live examples and demo projects are included in the sessions that adhere to you to the topic. Practicing makes a man perfect after learning theoretical knowledge.
 How long it will take for me to learn the complete 3Ds Max Modeling Training?
It depends upon us how fast we grab the skills. Still, we don't have any boundary conditions that you should finish within a certain timeline. But you should score at least 70 percent to get the certificate.
How the index finger topic helps me?
Index finger command helps to give proper shape to the fingers means a proper creative artwork. This command shapes the objects by holding their small meshes and achieves accuracy in designing.
Sample Preview
---
Career Benefits
This is a versatile software that gives a proper boom to the career of any individual. As mentioned above that this syllabus includes a complete and detailed knowledge of 3ds max that helps to shape your career. The structure of this 3Ds Max Modeling Training is designed in a proper step format with ease of understanding.
Once you finish this course you have a chance to become a 3D visualizer, 3D artist, Architect, 3D animator, or Architectural Draughtsman. You also have a chance to work in the field of civil engineering to design the models.
Reviews
---
Great information
Great job by being specific with the keys you are using. It makes it much easier to follow along in the tutorial. I Found it very informative from beginning to end. If I had one request, it would be to insert an "image" of the keys you are using during the tutorial. At some points in the videos it is hard to hear exactly what key is being said.
Linked
Mark Cain
Character animation
The learning process was relatively easy for a beginner. I have a good experience in 3d max, and thus I could relate in areas a beginner couldn't understand. The area where the tangents were involved has been explained better for the guys starting up in Max. All in all, a very good job throughout the tutorials, I will be looking forward to getting more from you.
Mark Stephens
Enjoyed learning
It taught more than I expected on character animation. Now I can design my designs by using the techniques that have been taught in this 3Ds Max Modeling Course. It is a very beneficial course for design/animation students.
Rosette