Learn from Home Offer TAKE THIS BUNDLE
TALEND Course Bundle - 6 Courses in 1
8+ Hour of HD Videos
6 Courses
Verifiable Certificate of Completion
Lifetime Access
TAKE THIS BUNDLE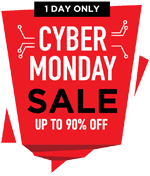 * One Time Payment & Get Lifetime Access
What you get in this TALEND Course Bundle - 6 Courses in 1?
8+ Hours
6 Courses
Course Completion Certificates
Lifetime Access
Self-paced Courses
Technical Support
Mobile App Access
Case Studies
About TALEND Course Bundle
---
| | |
| --- | --- |
| | |
| Courses | You get access to all 6 courses, Projects bundle. You do not need to purchase each course separately. |
| Hours | 8+ Video Hours |
| Core Coverage | This course will offer you in-depth data on Talend Architecture, Common usage patterns, Redis as a Database, Redis as a Cache, Talend for Message Broking, and Valid Data Structures. |
| Course Validity | Lifetime Access |
| Eligibility | Anyone serious about learning Talend |
| Pre-Requisites | Basic knowledge of web programming and database like MYSQL |
| What do you get? | Certificate of Completion for each of the 6 courses, Projects |
| Certification Type | Course Completion Certificates |
| Verifiable Certificates? | Yes, you get verifiable certificates for each course with a unique link. These link can be included in your resume/Linkedin profile to showcase your enhanced skills |
| Type of Training | Video Course – Self Paced Learning |
TALEND Course Bundle Curriculum
---
MODULE 1: TALEND Essentials Training

| Courses | No. of Hours | Certificates | Details |
| --- | --- | --- | --- |
| Talend - Beginner Training | 3h 33m | ✔ | |
| Talend: Intermediate Training | 1h 4m | ✔ | |

MODULE 2: Learning from Practicals & Projects

| Courses | No. of Hours | Certificates | Details |
| --- | --- | --- | --- |
| Project on Talend - Enabling Insurance Firms Operations | 49m | ✔ | |
| Project on Talend: Credit Card Transactions | 29m | ✔ | |
| Project on Talend: Optimizing Retail Firms Operations | 59m | ✔ | |
| Project on Talend - Creating a Sample Job | 1h 18m | ✔ | |
Goals
The purpose of this Talend course training is to build skills in the participants regarding data integration and data management through the Talend software so that they can help companies make decisions on a real-time basis. The learners are expected to know the Talend platform and its tools.
Objectives
This Talend course is focused and designed to deliver knowledge to the participants about its various features and tools. By the end of the course, you would be able to make use of the Talend features fr data integration, and big data. The idea of the course is to give you hands-on experience in the software so that you can use the tools in your work life.
Course Highlights
The course is not a time-consuming one and yet covers all important aspects of the Talend software application. Here is what you can learn from this course.
Section-1: If you want to get accustomed to the Talend software, you would need to understand some basic and intermediate concepts. This section will take you through some must to known concepts such as data integration, job designs, basic run, filter data, creating folders, using T Java, and much more in the Talend software.
Section-2: While having theoretical knowledge is a must but when you are learning about some software it is also important to get practical experience as well. That's why EduCBA includes in this Talend training, two projects dealing with insurance firms and credit card transactions. The project will give you a practical insight into the working of Talend in these industries.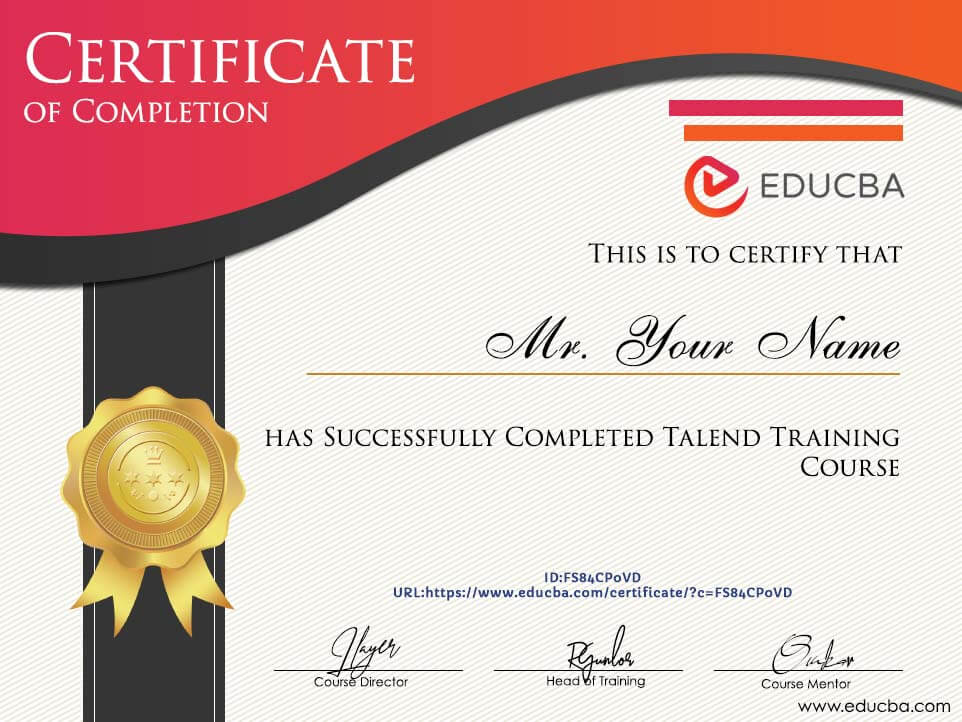 What is Talend?
Talend is a software solution that helps its users in data integration and data management with the aid of several tools. It was first introduced in the year 2005 and it was in the year 2006 that the "Talend Open Studio for Data Integration" was launched. The software is being popularly used by enterprises for data preparation, data integration, cloud computing as well as data management. Also, it is very helpful in the ETL process.
What skills will you learn in this Course?
Talend: You will learn how to perform various tasks in the Talend software and how these tasks help you with the data you process. As a part of this training, you would learn some basic as well as intermediate aspects of Talend.
Data Integration: Through this training, you will understand the practical insight of the Talend software which would help you perform data integration effectively.
Data Management: At the end of the course, you will be able to perform data management on even large size data with the help of several Talend features.
Pre-requisites
Here is what all you would need for this training:
Desktop & Internet Connection: This is an online course and thus you would require a desktop or a laptop with a strong internet connection so that you don't get disconnected now and then and can enjoy an uninterrupted learning experience.
Basic Understanding: It is always better to come better prepared for any course to gain maximum benefits from it. We suggest you gain a basic understanding of data management and data integration.
Target Audience
You can take up this course if you are:
Student: If you are a student and wish to take up a career in cloud data integration and data management, then this course is going to help to take a step further and accelerate your career.
Data Integration Professional: For professionals working in the field of data integration or data management then this training is very helpful for you. This is because Talend is being widely used for these tasks and thus taking up training on the same would benefit you in your job.
FAQ's- General Questions
---
Why should I take up this course?
You should enroll for this course if you are eager to learn how Talend software is used by the companies, what are its features, and how to perform tasks on this software.
How this course can help me in my career???
The course is beneficial for professionals working in the field of cloud data integration and data management since the Talend software is widely used by the companies to perform these critical tasks.
What is the course duration?
The course is not much longer and takes only about five hours to complete.
Sample Preview
---
Career Benefits
The way this course helps you is by training you about the practical working of the Talend software by way of two projects of different industries. You will get to know what all tasks you can perform through the software and how you can perform them. Cloud data integration is very sought for career and companies look for professionals for this. Knowing the Talend software will give you an edge in your career.
Reviews
---
Talend Course
This was a good course for the beginner up to expert, was able to follow along in several parts. The training was split into a good size and easy to follow. I also found the material very useful in small in a short period. Would be nice to have a system to follow with as they work. Also, like the selection of courses.
Linked
Carol Duffy
Talend Training Course
This is my first Course at Educba. This is a very helpful course. The trainer is good at explaining especially for freshers. I would like to appreciate the way the course structure is prepared. I recommend this course to others.
Linked
Steve Smith