Learn from Home Offer TAKE THIS BUNDLE
STATISTICS Course Bundle - 24 Courses in 1 | 11 Mock Tests
This Statistical Analysis Course includes 24 courses with 139+ hours of video tutorials and Lifetime access.

You will also get verifiable certificates (unique certification number and your unique URL) when you complete each of them. This course covers various statistical concepts covered with statistical tools using Tableau, SPSS, Minitab, SAS, Eviews.
TAKE THIS BUNDLE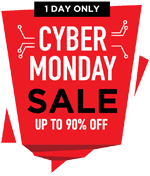 * One Time Payment & Get Lifetime Access
What you get in this STATISTICS Course Bundle - 24 Courses in 1 | 11 Mock Tests?
139+ Hours
24 Courses
Mock Tests
Course Completion Certificates
Lifetime Access
Self-paced Courses
Technical Support
Mobile App Access
Case Studies
STATISTICS Course Bundle at a Glance
---
| | |
| --- | --- |
| | |
| Courses | You get access to all 24 courses, Projects bundle. You do not need to purchase each course separately |
| Hours | 139+ Video Hours |
| Core Coverage | This Statistical Analysis course will help you learn statistical tools, and concepts using Tableau,  SPSS, Minitab, SAS, Eviews and data science statistics |
| Course Validity | Lifetime Access |
| Eligibility | Anyone serious about learning statistical analysis and wants to make a career in analytics |
| Pre-Requisites | Basic knowledge of statistics and data analysis |
| What do you get? | Certificate of Completion for each of the 24 courses, Projects |
| Certification Type | Course Completion Certificates |
| Verifiable Certificates? | Yes, you get verifiable certificates for each course with a unique link. These link can be included in your resume/Linkedin profile to showcase your enhanced skills |
| Type of Training | Video Course – Self Paced Learning |
STATISTICS Course Bundle Curriculum
---
To make things easy for you, here's a comprehensive Statistical analysis course. Before we ever talk about the target audience, FAQs, let's look at the course curriculum in detail –

Goals
The central idea behind providing this training program on statistical analysis training is to make learners and individuals efficient with the use of statistical analysis that is one of the most demanding skills in the present industry. With the help of this training program, individuals would be able to learn about the concept of statistical analysis and how Daikin news statistical analysis as there main career option. The training also aims at providing quality and industry-ready individuals to the industry so that the gap between the supply and demand can be bridged easily.
Objectives
With the help of this training program on statistical analysis, the individuals would be able to understand the core concepts and terminologies related to statistical analysis that can help them understand the industry requirements too. The training program is divided by keeping in mind the industry requirements and the individual needs and focuses on scattering the best possible solution for both. There are varieties of skill that is going to be taught under the training program like statistics, linear algebra, probability, gradient descent, predictive analysis, color models, classifiers, random forest, grid search, affinity propagation model, etc.
With the help of these skills, the participants would be able to who started their career as a data analyst, statistical analyst, software test engineer, quality assurance engineer, test analyst, test lead, analytics manager and many other diverse opportunities that are open for the individual's ones this training program is completed successfully.
Course Highlights
Several skills are covered under this training program keeping in mind the industry requirements and individual needs.some of the core skills that are going to be covered under the program are as follows: Statistical tools in Microsoft Excel is one of the basic skill that is going to be covered in this training which includes an introduction to statistical tools in Excel, descriptive statistics, Central tendencies, mean, mode, median that is divided into three different sections. Descriptive statistics that use dispersion and standard deviation, data analysis tools, Central tendencies, and dispersion using data analysis, correlation, and regression, histogram using data analysis, moving averages using data analysis, etc. Another skill that is covered in machine learning and the essentials of statistics. Under this module, one will learn about introduction to machine learning with Python, analytics in machine learning, big data in machine learning, emerging trends in machine learning, data mining, supervised and unsupervised learning, basics of statistical sampling which includes sampling method in machine learning, technical terminologies, the error of observation and nonobservation, systematic sampling, cluster sampling, basics of statistics data types and visualization, qualitative data visualization, basics of statistical probability, relative frequency probability, joint probability, conditional probability, the concept of independence, total probability, random variables, the probability with distribution, probability distribution. Matrix algebra with the use of mathematical expressions and computation, transpose of a matrix, properties of the matrix, determinants, hypothesis testing, hypothesis testing types, etc. Statistics for data science using python module covers an in-depth study of python and statistics which includes an introduction to data science, calculating mode, correlation functions, basics of reservation techniques, the summation of elements, methods of testing, exclusive events, statistics for data science, analyzing the test statistics, the output of the variables, filtering the models, ordinary least square regression techniques, etc. Under the module of statistic essential for analytics when will learn about introduction to elements of statistics, a random number in Excel, variable and types of variables, quantitative and qualitative research, understanding of ordinal scales, different graphical techniques, bar chart using R, pie charts, entering value in two variables, histogram bar charts, scatter plots, sampling techniques, etc. Hands-on of a language that uses statistics and business analytics. visualization and graphical analysis using tabular software. Splunk fundamentals basic concepts of the same technology.
Project Highlights
Many projects are part of this training program projects are as follows: A project on predictive modeling using SPSS which includes importing data sets in the text and CSV and many other different file formats, understanding statistics, correlation techniques, basic correlation theory, interpretation, implementation, data editor, linear regression models, multiple regression models, logistic regression, multinomial regression, etc. A project on predictive modeling using Minitab which includes mini types and its specification to predictive modeling, Anova testing using Minitab, correlation techniques, regression models, predictive modeling using MS Excel, etc. A project on predictive modeling using SAS which includes predictive modeling training, basics of SAS, etc. A project on R language that uses card purchase protection techniques and output generation using different data sets of text and CSV file format.
---
Certificate of Completion
---
What is Statistical Analysis?
Statistical analysis is the science of extracting patterns from data, usually numbers. This statistical analysis course teaches a lot of ideas from standard statistic courses from graduate and post-graduate level.  Users can expect to lean following skills from this Statistical Analysis course which are data manipulation & statistics basics, data merging, data creation and modification, examples of merge, statistics definition, variables and its types, calculating variance and standard deviation, calculating covariance and correlation, cumulative frequency, histograms and scatter plot, control flow in statistics, probability & probability distribution, Bayes theorem, random variable & its examples, discrete and continuous example, exponential distribution with practice problem and examples, the expected value of the distribution, gambling and monte hall problem, deal or no deal problem, distribution in advanced details, the expected value of distribution such as binomial and normal, ANOVA, Chi-square test, etc.
Predictive Modeling is also taught in this Statistical Analysis course and it aims to provide and improve predictive Modeling skills across many business domains. Quantitative methods such as time series analysis and predictive Modeling such as linear regression are taught. These concepts could be extensively utilized in understanding customer behavior, churn analysis, financial markets movements and share price forecasting, and studying drugs and its effects in medicine and pharma sectors.

Industry Growth Trend
The global Advanced Analytics Market size was USD 7.04 billion in 2014 and is projected to reach USD 29.53 billion by 2019, growing at a Compound Annual Growth Rate (CAGR) of 33.2% during the forecast period.
[Source - MarketsandMarkets]
Average Salary
Average Salary
$83,220 per year
The average salary for a Statistician is $83,220 per year in the United States.
[Source - Indeed]
Which tangible skills you will learn in this Statistical Analysis course?
This Statistical Analysis course teaches important skills that can be implemented in practice from day one. Any analysis project starts with data understanding and analysis and the methods taught in this course are directly used there. Specific skills that the users will learn are the following: –
Data manipulation skills
Data transformation skills
Data understanding and pattern understanding skills
Probability
Linear regression
Logistic regression
Prediction and forecasting skills
Time series analysis etc.
All these skills are used by business analysts and data scientists daily. These are the skills that can land you a job in your desired field of data science.
Pre-requisites
Following are the pre-requisite for this Statistical Analysis course: –
Students should be comfortable with mathematics. You need not be an expert in it, but you should be able to follow the underlying concepts. Being good with probability is very beneficial as it makes the course 50% easier. A general rule of thumb is if you enjoyed studying mathematics in high school, you should be fine with this course.
Familiarity with at least one programming language. Knowledge of coding and some hands-on exposure with one language is mandatory. It could be any language C, Java, C# anything.
Other than that, there is no hard and fast pre-requisite. Users from any domain such as any field of study or work can join this Statistical Analysis course and understand its content if they meet the above two criteria.
Target Audience
This Statistical Analysis course is suitable for a wide range of audiences. Students or working professionals from engineering, science, commerce, management, and even medicine domains are suitable for this course. Some of the relevant degrees are B. Tech, M. Tech, BCA, MCA, MBA, B. Sc, BS, MS, etc. The Statistics course is suitable for entry-level professionals, seasoned experts, managers, business leaders as well as graduate students. As long as the pre-requisite mentioned above is satisfied, anyone can join this course and can benefit from it.
Statistical Analysis Course FAQ's- General Questions
---
Some common questions always asked by students before enrolling for this Statistical Analysis course is mentioned here for better and quicker decision making.
Is this statistical analysis course sufficient for working as a data scientist?
This course provides a foundation. It covers everything from a statistic perspective. But, to become a data scientist, you also need to learn machine learning algorithms, NLP, and deep learning which is not covered in this Statistical Analysis course. Students can enroll for those courses separately at our portal.
Can this Statistical Analysis course help me with a certification?
Yes. The course provides a certification that is very reputable and also can be verified by employers for authenticity and correctness.
How much time would I need to devote to this course each week?
Usually, students need to spend 6-8 works per week, but it is flexible and if somebody wants to spend 20 hours per week or only 2 hours per week, that is also doable, and they can finish the course at their own pace and comfort.
How is going to be the scope of this Statistical Analysis course 5 years down the line?
Demand for machine learning and AI professionals is only going to increases in time to come. Many surveys predict manifold increases in job creation in this domain. So, there is a huge scope for such skills in the market today and in time to come.
Sample Preview 
---
Career Benefits
This Statistical Analysis Course provides many benefits such as it helps you to switch jobs by learning a new skill. It helps you earn more by either switching jobs or getting a promotion or working part-time in this domain. Many people also choose to work as a freelancer in their free time. Many start their blog or website or make YouTube tutorials. This Statistical Analysis course helps fresh graduate land into their first job, it helps the manager to hire the right talent by teaching them what questions to ask during an interview and it teaches business leaders important skills that they can use to expand to a new market or build new businesses. This course and the skills taught here are the pivots of modern software engineering industries which no longer thrive on mundane programming or system designing. Intelligence is the key today and such skills that are covered in this course are the nails and hammer of today's information technology companies. This Statistical Analysis course is everything that can help someone realize their dream of becoming and staying relevant if this fast-changing world.
Statistical Analysis Course Testimonials
---