Learn from Home Offer TAKE THIS BUNDLE
KIBANA Course Bundle - 4 Courses in 1
This Online Kibana Training includes 4 course with 13+ hours of video tutorials and Lifetime access. In this course, you will get to learn how to create visualizations & dashboards and finding quick data insights using the Kibana tool.
TAKE THIS BUNDLE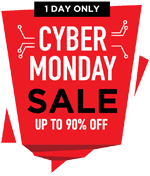 * One Time Payment & Get Lifetime Access
What you get in this KIBANA Course Bundle - 4 Courses in 1?
13+ Hours
4 Courses
Course Completion Certificates
Lifetime Access
Self-paced Courses
Technical Support
Mobile App Access
Case Studies
About KIBANA Course Bundle
| | |
| --- | --- |
| | |
| Courses | You get access to all videos for the lifetime |
| Hours | 13+ Video Hours |
| Core Coverage | Learn how to create visualizations & dashboards and finding quick data insights using the Kibana tool. |
| Course Validity | Lifetime Access |
| Eligibility | Anyone serious about learning web development |
| Pre-Requisites | Basic knowledge about Java programming and web development |
| What do you get? | Certificate of Completion for the course |
| Certification Type | Course Completion Certificates |
| Verifiable Certificates? | Yes, you get verifiable certificates for each4 course, Projects with a unique link. These link can be included in your resume/Linkedin profile to showcase your enhanced skills |
| Type of Training | Video Course – Self Paced Learning |
KIBANA Course Bundle Curriculum
---
In this course, we would give you a comprehensive outlook of Elasticsearch with Logstash and Kibana starting from a beginner standpoint till making you an advanced developer in this area. Let us look at the different modules we would be going through

kibana

| Courses | No. of Hours | Certificates | Details |
| --- | --- | --- | --- |
| Project on Kibana - Analyzing Employee Browsing Interests | 38m | ✔ | |
| Project on Kibana: Super Market Sales Analysis and Exploration | 39m | ✔ | |
| Project on Kibana: Metric Monitoring and Tracking | 1h 2m | ✔ | |
| Elasticsearch with Logstash and Kibana - Beginners to Beyond | 10h 42m | ✔ | |
Kibana Training – Certificate of Completion
---
What is Kibana?
Kibana is a new game in the market which got its concept from open-source analytics and is a visualization platform that blends in smoothly with Elasticsearch. Elasticsearch is an engine designed for all types of data starting from text, numeric, geospatial, etc. and it may be structured or even unstructured. The main USP of this software is its scalability, distributed computing, and having a simple REST APIs concept. Now coming to Kibana, one can easily perform a search on the data, view the data, and even interact with the data which is stored in Elasticsearch indices. Having the features said above, one can even perform advanced analytics and advanced visualization using this tool. Having a browser-based interface makes it easier for developers to get a real feel of the data they are working with and increases the potential of creating dynamic dashboards to interpretability. Now one must be thinking that having so many features might be quite tiresome, but here is the interesting fact. The installation is a blink of an eye. One can install and start your journey of learning and experimenting in minutes with no external or additional infrastructure requirement.
Which Skills will you learn in this Training
?
Once a learner completes the course, the skills imbibed during learning will enable a lot of confidence to deliver real-time projects with ease. The course is designed in such a way that the recent advancements in the field of Kibana and Elasticsearch are taken care of and make you full-fledged ready for taking up challenges in your tasks. During projects, one would be able to gain the confidence to help learners apply the learnings in their projects without much hesitation.
In the entire course, we would try to provide you with starting from fundamental concepts, cover the best practices in the industry, distributed search application development using elastic search, and many more such nit bits. Not only from a developer perspective, but this Kibana Training will also enable learners to get a sense of DevOps as well. In the world of Big Data, Elastic search is quite extensively used, and the need is going to grow further. The entire course of 15 sections will be comprehensive enough to touch upon the latest trends in the software industry. No stone will be left unturned in making you the best developer in class who knows Kibana in and out!
Pre-requisites
The course we teach here in EduCBA is designed in such a way that we keep out pre-requisites as less as possible so that even a beginner who has no idea about the software industry is not hesitant to learn if he or she has the quest for learning. This comprehensive course is a self-sufficient learning package to take you through all the technical jargon with ease and help you finish the course. But still, some prerequisites, if present, will help you smoothly transit through the course without much hassle.
People knowing relational databases will bring in some expertise to understand the background aspects of Elasticsearch thus helping them grasp other technical details easily.
Knowing JSON, Java, search engines and web technologies will speed up the knowledge grasping power as well.
Having hands-on experience on Unix/Linux will help you get an all-round benefit during projects and assignments.
Having a passion to learn continuously and keep oneself abreast with the latest technologies in the genre of Kibana.
Target Audience
We here at EduCBA never restrict the audience we want to cater to and try to reach out to every possible learner who has a quest to expand their horizon of knowledge and all prepare them for challenging roles in the industry. The Kibana training will prepare a beginner in a way that he or she can even compete with top experienced people in the industry. For a university going student, this training can be the only go-to guide in the genre of Kibana. The students would not need to look for answers outside the training because of the completeness of the training. For one who wants to move to the next higher role in an organization, this course will fill the voids in the learning arena and help you achieve a higher role as well. This Kibana Training will also act as a refresher for people who have been in the industry of Elasticsearch for quite long and have the tendency to forget about terminologies not used in daily life. Thus, this course is a guide which completes the learner's quest to learn more!
Kibana Training – FAQ's
---
Would I require any license purchase for installing Kibana?
Kibana is an open-source tool and is licensed under the Apache 2 license which allows users to modify, distribute, or use software for any purpose if the user is under the terms and conditions. Thus, no license purchase is required.
What does the Kibana market trend look like?
We have a lot of organizations now looking for expertise in Kibana technology and this Kibana Training provides you exactly that frame of mind to accomplish the expertness level. The growth in several jobs is exponential in the past 1-2 years and is expected to grow the same way.
How much time would be required to be invested in this Kibana Training?
The course in cybersecurity would require the dedication of 5-6 hours and the learner should aim to complete the training in 2-3 weeks. This course might take a bit longer for the beginners as they would have to have a stronghold of the foundation which would be laid in the initial portion of this course.
Sample Preview
---
Career Benefits
The Kibana training has a plethora of courses bound into modules under one roof and with single-click access. The hands-on practice one would go through will prepare you for the challenging tasks in your job. The foundation will be strongly built first in the initial portions of the course and then we would use that foundation to build a building of Kibana skills that will last forever. The lifetime access to the courses will always be handy to quickly give a glance to incase required. Finally, the course will prepare you for the worst during the learning of theoretical concepts as well as assignments so that one is well prepared to accept the challenge and perform the best in even your worst condition!
Reviews
---
Good tutorials
The instructor is really good, the way he explained the concepts was awesome. I liked the content and also the website is easy to navigate. I don't think anyone can find a better course than this.
Greg J.
Best for Beginners
It was a wonderful course, it teaches how to manage the program perfectly. Very detailed and amazing.
Simran Vadhwani
Elasticsearch Course
It is a good course for freshers who want to know about how elasticsearch works and the creation of a website using that. Videos were fun to learn.
Boman Thomas