Learn from Home Offer TAKE THIS BUNDLE
GOOGLE ANALYTICS Course Bundle - 14 Courses in 1
This Google Analytics Certification includes 14 courses with 52+ hours of video tutorials and Lifetime access. You get to learn Google Analytics, Google Adwords, Search Engine Optimization (SEO), Google Charts and Conversion Rate Optimization(CRO).
TAKE THIS BUNDLE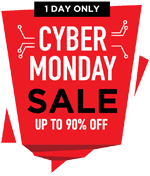 * One Time Payment & Get Lifetime Access
What you get in this GOOGLE ANALYTICS Course Bundle - 14 Courses in 1?
52+ Hours
14 Courses
Course Completion Certificates
Lifetime Access
Self-paced Courses
Technical Support
Mobile App Access
Case Studies
About GOOGLE ANALYTICS Course Bundle
---
| | |
| --- | --- |
| | |
| Courses | You get access to all 14 courses, Projects bundle. You do not need to purchase each course separately. |
| Hours | 52+ Video Hours |
| Core Coverage | Google Analytics, Google Adwords, Search Engine Optimization (SEO), Google Charts and Conversion Rate Optimization(CRO) |
| Course Validity | Lifetime Access |
| Eligibility | Anyone serious about learning Google Analytics and wants to make a career in this Field |
| Pre-Requisites | Basic knowledge about Digital Marketing would be preferable |
| What do you get? | Certificate of Completion for each of the 14 courses, Projects |
| Certification Type | Course Completion Certificates |
| Verifiable Certificates? | Yes, you get verifiable certificates for each course with a unique link. These link can be included in your resume/Linkedin profile to showcase your enhanced skills |
| Type of Training | Video Course – Self Paced Learning |
GOOGLE ANALYTICS Course Bundle Curriculum
---
In this section, each module of the Google Analytics Certification Course is explained.

Goals
The ultimate goal of this Google Analytics training program is to provide individual great knowledge about Google analytics and make them well versed familiar with this amazing analytics tool. As analytics and Intelligence are gearing up in the market, the demand for analytics and intelligence professionals is also increasing day by day to meet this demand and supply it is an effort to provide quality professionals to the industry.
Objectives
The training program of Google analytics is a well versed and well-developed program that helps in covering up all the core verticals and skills related to Google analytics. At this training program but we'll go through different concepts that will help him or her to outperform with the industry like search engine optimization, page optimization, conversion rate optimization, display advertising, negative keywords, marketing tools, local search engine optimization, etc.
With the help of these skills taught in the training program would be able to start his or her career as a data analyst, search engine optimization analyst, marketing executive, search engine optimization content developer, PPC executive, online marketing manager, web analyst, business analyst, etc. There are seamless opportunities that will open for the individuals after this training program as the training covers multiple skills that are required for entry into multiple domains of the industry.
Course Highlights
The training program of Google analytics covers a wide variety of skills that are going to help an individual to upscale his or her career in the field of Google analytics. The core skills that are taught under this training program are as follows:
A basic introduction to Google analytics which includes an overview of the wave analytics, different tools of web analytics, methods of web analytics, process how Google analytics work, the structure of Google analytics, implementing Google Analytics tracking code, Google setting, the importance of goal setting, user management, user permission in analytics, audience acquisition tab, other concepts of Google analytics, conversion table dashboard tab, understanding behavior tabs, intelligence tab, understanding off shortcut tabs, email and export options, performing iteration and analytics, etc.
Google AdWords which includes an overview of Google AdWords, introduction, basic concepts of AdWords, doing user searches, selecting keywords using keywords planner, search network campaigns, campaign settings, creating text ads, quality scores, ad auction processes, etc.
The other skill that is covered is using negative words for marketing which includes understanding keyword match types, getting search item reports, creative ad groups, frequency capping, frequency and concept of conversion tracking, concepts of a video campaign, shopping campaigns, AdWords and analytics, dynamic remarketing, etc.
The other skills discovered this feeling is Google AdWords advanced level which includes identification of keywords, introduction to advanced analytics, search campaign, keyword analysis, budget, negative keyword, overview to Google ad, budget spend, shared budget, bidding, keyword status, similar keywords, search terms, landing Pg, reports, billing, etc.
Google charts which include an introduction to Google charts, features of Google charts, API syntax, creating basic pie charts, generating code of pie charts, reading basic pie charts, bubble charts, Google charts, bar charts, annotations rules, set bar charts, interacting with charts, Evenson charts, the definition of select functions, the process of functions, etc.
Google maps are other skill which is taught at this training program. It is going to include an introduction to Google maps, execution of Google maps, creation of a simple Google map, Google map code, different types of maps, locations in Google maps, Google maps advanced, Google web user interface controls, Google map overlays, polygon markers Google maps, predefined vector symbols, highlighting geographical areas, the utility of info window, functions of the rectangle, addition and removal of events, keyboard listeners, Google API, getting an API key, creating API, etc.
Search engine optimization which includes an introduction to search engine optimization, photos of search engine optimization, advantages and busy quotes for search engine optimization, process off-page optimization, creation of the title, adopting changes to the work and website, tools for performing search engine optimization, use of plugins, etc.
Project Highlights
The unique part about this training program on Google analytics is the use of life projects and case studies during the training. with the help of these projects, it would be easier for learners to understand the concept and implement their knowledge in real-time scenarios. Some of the projects that are involved in this training are as follows:
A project on Google analytics would help learners to execute the knowledge acquired in the training which includes an introduction to Google Analytics, setup, and installation, reporting analysis, etc.
another project is on search engine optimization based on-page optimization which groups introduction to search engine optimization, the difference between search engine optimization and search engine management, elements of search engine optimization and page optimization.
---
Google Analytics Training – Certificate of Completion
---
Industry Growth Trend
The overall data science platform market is expected to grow from USD 19.58 billion in 2016 to USD 101.37 billion by 2021, at a CAGR of 38.9% from 2016 to 2021.
[Source - MarketsandMarkets]
Average Salary
Average Salary
$65,502 per year
The average salary for a Data Analyst is $65,502 per year in the United States.
[Source - Indeed]
Which tangible  Skills you will learn in this Training?
This Google Analytics Certification Course targets to provide you with everything that is needed to increase sales and build the business by involving customers and attracting them using various means and digital content marketing strategies. This is among the top courses used by almost every industry today.
SEM, SEO, content marketing, CRO, Adwords, Page Rankings, Charts, etc, will be the new findings and learnings from this course.
Pre-requisites
Basic knowledge of computers is needed.
Zeal and a passion to learn
Some level of interest in data analytics
Passion to learn digital marketing and internet marketing
Target Audience
The ideal target audience would be the professionals, students and all those people who are trying to gain hands-on and understand the basics of Google Analytics certification training in a more detailed and comprehensive manner.
They should have a purpose in mind such as how to get more traffic for the website and also interested in the performance of the website.
Google Analytics Training Course – FAQ's
---
How tough it is to become trained in the field of Google Analytics.
With the right training and right guidance, it is not that tough a task. You need to buy Google Analytics training from EduCBA and just practice the concepts regularly. Anyone who has a basic understanding of website functioning and performance will be able to do good in this course.
If I want to learn about Google Analytics, where should I apply?
There are myriads of institutions available which offer this course and training to individuals. Here at EDUCBA, we bring about all the great analytical courses under one umbrella and you can easily find the course as per your choice in our curriculum. Contact us for more information and support of any kind.
Google Analytics Training Demo Videos
---
Career Benefits
The Google Analytics training course will benefit you in ways your business would not have imagined as this would target the sales and business revenue by taking into consideration online brand image and presence, repute which is a must for the brand to excel. The right strategy, advertisement, content and target audience will give your business a necessary boost in increasing profits to four-folds.
Google Analytics Training Reviews
---