Learn from Home Offer TAKE THIS BUNDLE
DATA SCIENTIST Course Bundle - 150 Courses in 1
608+ Hours of HD Videos
150 Courses
Verifiable Certificate of Completion
Lifetime Access
TAKE THIS BUNDLE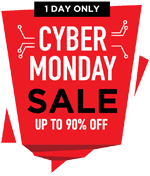 * One Time Payment & Get Lifetime Access
What you get in this DATA SCIENTIST Course Bundle - 150 Courses in 1?
608+ Hours
150 Courses
Course Completion Certificates
Lifetime Access
Self-paced Courses
Technical Support
Mobile App Access
Case Studies
About Data Scientist Course in Kochi
| | |
| --- | --- |
| Course Name | Online Data Scientist Course Kochi |
| Deal | You get access to all videos for the lifetime |
| Hours | 608+ Video Hours |
| Core Coverage | You get to learn data science using R, Python, Machine Learning, Artificial Intelligence, Big data & Hadoop, Predictive Modeling, Business Analytics, Data Visualization, and other areas under Data Science. |
| Course Validity | Lifetime Access |
| Eligibility | Anyone serious about learning data science and wants to make a career in analytics |
| Pre-Requisites | Basic knowledge of data and analytics |
| What do you get? | Certificate of Completion for the course |
| Certification Type | Course Completion Certificates |
| Verifiable Certificates? | Yes, you get verifiable certificates for each150 course, Projects with a unique link. These link can be included in your resume/Linkedin profile to showcase your enhanced skills |
| Type of Training | Video Course – Self Paced Learning |
| Software Required | None |
| System Requirement | 1 GB RAM or higher |
| Other Requirement | Speaker / Headphone |
Data Scientist Course in Kochi Curriculum
---
Data Scientist Course in Kochi has been developed very carefully so that it can meet the requirement of the professionals and beginners who wants to master this technology. The course will start with a brief description of data science, the functionalities that can be implemented using this technology and things like that. The first unit has been named Python Data Scientist Courses. In this module, you will learn how to implement data science using the python programming language. In the next unit, you will get the opportunity to work on projects. There will be six projects and each project will be different and will be based on Data Science. The third unit has been named R Programming Data Scientist Courses where you will learn how to work in R programming language to bring the functionalities offered by data science.
The fourth module is again about projects. There are around eleven projects in the unit and each of the projects is based on R programming language. You will get a chance to learn SAS in the next unit that is named SAS Data Scientist Courses. There are around nine sub modules in this unit and it will take around 75 hours to be finished. In the sixth unit, you will be doing a project on SAS data scientist and the count of the project will be eight. The next unit will give you a detailed description of Hadoop Data Scientist Courses. You will be learning Hadoop followed by the live project in the next unit. A total of 17 sub-modules are covered in this unit and after that, you will be doing 14 projects in the same technology using Hadoop. The nine-unit has been named SPSS(2 Courses, 5 Projects) which states that it consists of two sub-modules together with five projects.
Tableau is considered very essential when we talk about mastering data science. In the next unit, you will be learning about Tableau which will be supported by 4 subunits and 4 live projects. All of the four subunits will be very separate and will be containing unique information. The next unit is the Minitab(5 Courses, 1 Project). In this unit, we have added five sub-modules to cover all the topics that fall under the court of Minitab where the learning is followed by one important project. The third last unit will make you an expert in Splunk. You will understand Splunk using the medium and advanced level examples. The second last unit will be all about Matlab. It is going to be a seven hours long unit where three sub-modules will be covered to give you extensive details about the subject. In the last unit, nine more More Courses, and Projects have been introduced to fortify your understanding of this technology.

Data Science Training – Certificate of Completion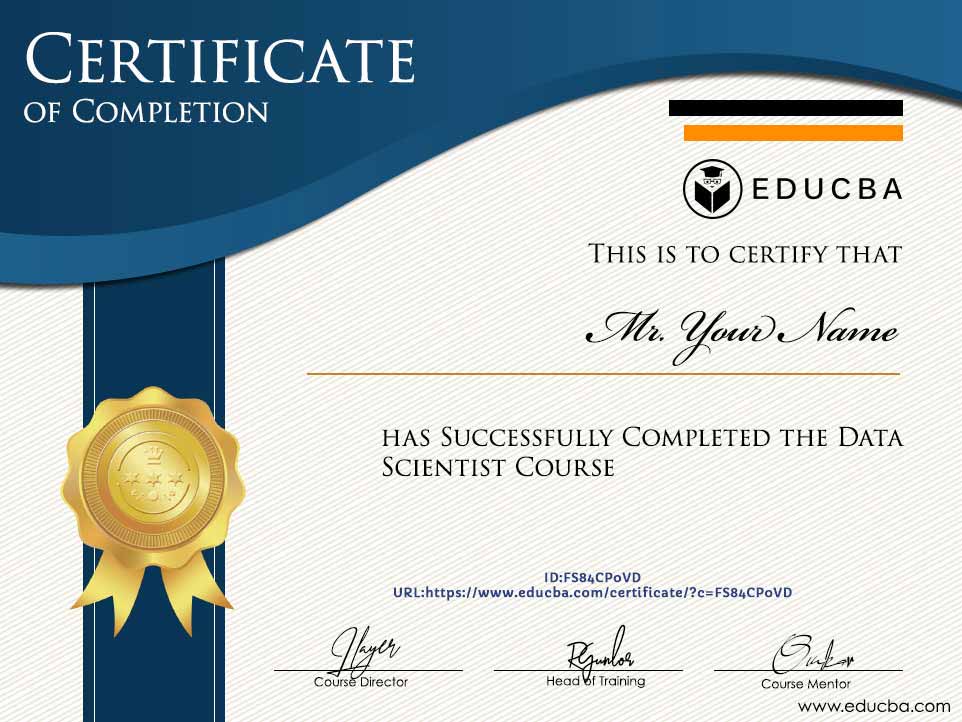 What is a Data Scientist?
Data science can be defined as the technology that is primarily concerned with processing the data in a particular manner to transform it into some useful information. To implement this technology, there are several tools and programming languages are used. R and Python are the primary programming languages that have the libraries that are leveraged to implement this technology. In addition to that, there are several tools like Splunk, MatLab, Minitab, Tableau and so on are used to bring the functionalities offered by this technology. It gives the application the capability to deal with huge data and turn them into fruitful information. It plays a vital role in facilitating the business decisions which are made based on data that has been processed.

Industry Growth Trend
The overall data science platform market is expected to grow from USD 19.58 billion in 2016 to USD 101.37 billion by 2021, at a CAGR of 38.9% from 2016 to 2021.
[Source - MarketsandMarkets]
Average Salary
Average Salary
$120,301 per year
The average salary for a Data Scientist is $120,301 per year in the United States.
[Source - Indeed]
Which Skills will you learn in this Course

?
As discussed in the previous section, this application contains all the topics that are required by someone to master data science. You will get to learn about the python libraries that are used to implement this technology. R programming language is also covering the major part of this course where you will learn leveraging this programming language to implement the functionalities of data science. There are several tools on which you will get hands-on in this course Data Scientist Course in Kochi. Tableau is one of the tools that are used in data science and you will be learning it in this course. In addition to that, you will get a chance to learn other important tools like Minitab, MatLab, Splunk, and so on. After finishing this course, you will become able to work thoroughly in data science and will also become ample proficient due to the projects added in the course.
Pre-requisites
Data science is a vast topic and various technologies are leveraged to satisfy the purpose of the existence of this technology. The very first things in Python. One who is having hands-on experience in Python will find it very simple and interesting to use the libraries that are used to implement data science functionalities. The next important part is the R programming language. The trainees will be expected to have a good idea about R so that they can understand the advanced concepts and then complete the projects. The tools that are covered in this course are Splunk, MatLab, Minitab, and so on. If you are having some of the basic ideas about these tools, it will make your learning very helpful. We have explained easily of the topics very precisely in the course and even if these subjects are new to you, you will still find the course very convenient to learn.
Target Audience
Folks who are curious about learning this technology are the best target audience for Data Scientist Course in Kochi. They will be learning everything that is expected from the data scientists. The professionals who are already working in python and also want to learn the libraries that are used to bring the functionalities offered by data science can be the best target audience for this course. They will get to learn several new things that are expected from all the data scientists. The students who are pursuing their bachelors or masters can also be the best target audience for this course. They will be learning various new things that might not be part of their academics. The trainers who are already training folks in some of the modules of data science can also opt for this course to learn more about the technology and add the number of folks in their training.
Data Scientist Course Kochi – FAQ's
---
Why should you take up the Data Scientist course in Kochi?
The demand for Data Scientists has always been booming for a few years. The urge to process the high volume of data makes it more and more beneficial for the organizations. Though one can opt for this course, it will be much helpful for you if you are opting for this course in Kochi. The reason behind this is, Kochi is full of organizations that need the data scientists who can help them to process their data and generate some useful information out of it. Folks who finish this training in Kochi will immediately start getting opportunities to implement their knowledge and will also improve their proficiency to work in this technology.
What is the Data Scientist market trend in Kochi?
Data science usage has registered the exponentially growing trend all across India since long back. If we talk about Kochi, the story of the trend is similar to that of the country. With the growth in count of organization, the urge of the data scientists has also jumped and it is expected to jump higher in the new future. The data is stored by the organizations in Kochi is increasing gradually on an everyday basis and to handle or process this data, they must need the data science expert to help their organization. The upward moving trend is generating various job vacancies that make the city more lucrative for data scientists. More Courses and Projects.
Sample Preview
---
Career Benefits
Data science is one of the booming technology throughout the world due to the increasing urge to processing the raw data to generate information. Due to this urge, the number of open positions for data scientists is also increasing day by day. This course is very suitable for the folks who are having an interest in programming and also finds it interesting to work with huge data. The important part is, data scientists are always offered good compensation as well as growth in terms of finance. If you are also looking for some of the good opportunities in this technology, you can opt for this course and make yourself master of this technology. Though the course might be completed in a month, please be updated that you will need to keep on practicing everything taught in this course to achieve excellent proficiency to work smoothly in this technology.