Learn from Home Offer TAKE THIS BUNDLE
DATA SCIENTIST Course Bundle - 150 Courses in 1
608+ Hours of HD Videos
150 Courses
Verifiable Certificate of Completion
Lifetime Access
TAKE THIS BUNDLE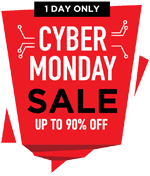 * One Time Payment & Get Lifetime Access
What you get in this DATA SCIENTIST Course Bundle - 150 Courses in 1?
608+ Hours
150 Courses
Course Completion Certificates
Lifetime Access
Self-paced Courses
Technical Support
Mobile App Access
Case Studies
About Data Science Course in London
| | |
| --- | --- |
| Course Name | Data Science Course in London |
| Deal | You get access to all videos for the lifetime |
| Hours | 608+ Video Hours |
| Core Coverage | You get to learn data science using R, Python, Machine Learning, Artificial Intelligence, Big data & Hadoop, Predictive Modeling, Business Analytics, Data Visualization, and other areas under Data Science. |
| Course Validity | Lifetime Access |
| Eligibility | Anyone serious about learning data science and wants to make a career in analytics |
| Pre-Requisites | Basic knowledge of data and analytics |
| What do you get? | Certificate of Completion for the course |
| Certification Type | Course Completion Certificates |
| Verifiable Certificates? | Yes, you get verifiable certificates for each150 course, Projects with a unique link. These link can be included in your resume/Linkedin profile to showcase your enhanced skills |
| Type of Training | Video Course – Self Paced Learning |
| Software Required | None |
| System Requirement | 1 GB RAM or higher |
| Other Requirement | Speaker / Headphone |
Data Science Course in London Curriculum
---
The objective of the course is to give hands-on learning experience on different Data Science topics and need of the hour programming languages such as Python and R. The course also focuses on giving a varied knowledge on data science tools and software such as Hadoop, Pyspark, SPSS, Tableau, etc.,
Also, the course allows access to hands-on projects experience to acquire an overall knowledge and skill in the Data Science field.
This Data Science Course in London is a complete package of 76 courses and 52+ projects on software, programming languages, and tools that have been used in the Data Science world. So, it's a complete expertise course a Data Scientist must-have.
The course involves hands-on training material of over 100 hours of Data Science using Python and R Programming languages the most widely used languages for Data Science across the world and along with that, you'll get nearly 50hours of project material on python and R Programming.
You will also get more than 150 hours of hands-on training Courses along with the projects in statistical software such as SAS, SPSS, Minitab, and MATLAB. This software was used widely around the world for advanced statistical analysis and predictive analysis which is very vital for a Data Scientist.
Data storage, retrieval, and exploration are very important for Data Science projects and hence more than 180 hours of Big Data course along with projects that involve hands-on training on software such as Hadoop and Splunk are added in that course to have strong knowledge on Big Data platforms.
Data Visualization knowledge adds an extra edge to a Data Scientist and hence Tableau, a much-demanded Data Visualization tool in the Data Science world is added along with this Data Science Course in London. Over 35 hours of Tableau training material is available in this Data Science course.

Data Science Training – Certificate of Completion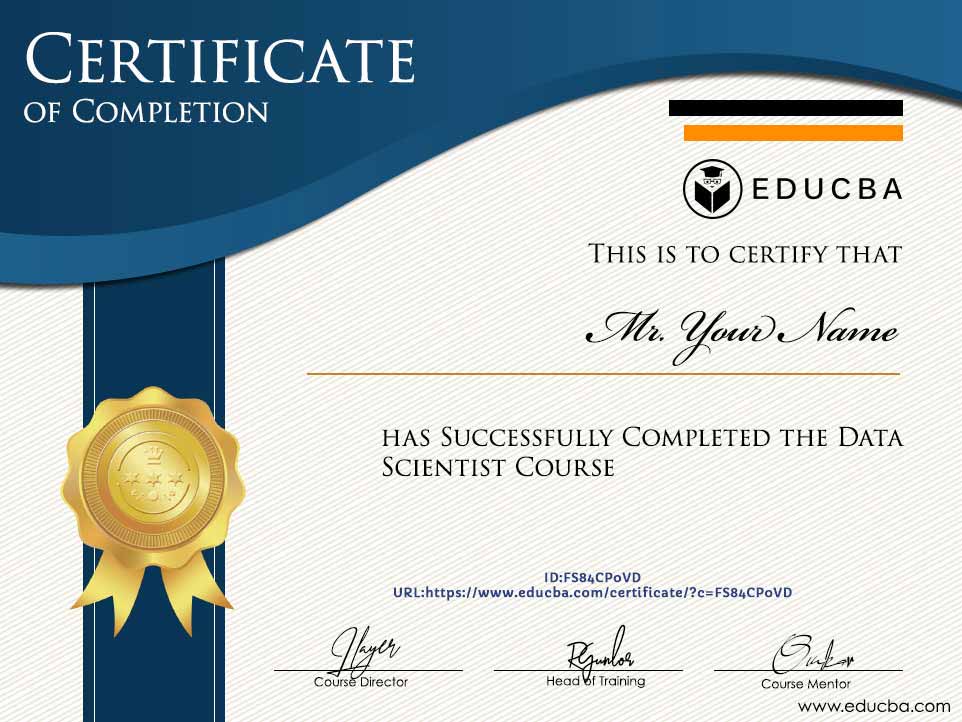 What is Data Science?
Data Science is a broad field that is created through a combination of Technological (Programming skills), Mathematical (Statistics, Calculus Probability), and Business knowledge and understanding.
It deals with extracting, analyzing, and understanding different forms of Data. Data Science Course covers a wide range of software, Data Processing, and analyzing tools, programming languages, and algorithms to gain insights, discover hidden trends and complex behaviors of the Data. Data Science Course in recent has gained a lot of attention to the demand it has in almost all the fields. Most of the businesses that happening around the world use Data as a source for their decision making.

Industry Growth Trend
The overall data science platform market is expected to grow from USD 19.58 billion in 2016 to USD 101.37 billion by 2021, at a CAGR of 38.9% from 2016 to 2021.
[Source - MarketsandMarkets]
Average Salary
Average Salary
$120,301 per year
The average salary for a Data Scientist is $120,301 per year in the United States.
[Source - Indeed]
Which Skills will you learn in this Course
?
This Data Science Course in London offers a deep and wide range of skills set from Programming to statistics and machine learning to deep learning algorithms. The skills you will attain from this course could make you an expert Data Analyst, Data Scientist, Business Analyst, and Machine Learning Engineer.
Machine learning algorithms such as Regression, Clustering, Classification, and Deep Learning algorithms like Neural Networks, Image processing techniques, and prominent libraries such as Pandas, Matplotlib, Scikitlearn, Big Data software such as Hadoop and Splunk is covered from this Data Science Course in London. Advanced analytics such as Time Series Analysis, Multivariate, Market Basket, Fraud analytics, Customer Analytics, Marketing Analytics, and Pricing Analytics and also advanced visualizations techniques in Tableau are some of the skills you will master from this course.
Pre-requisites
There is not much prerequisite for this Data Science Course in London other than some basic understanding of the Big Data technologies. Other than that, the programming skills such as Python or R is very simple and basic easy to understand and numerical computing packages like Scikitlearn will make the task of building machine learning models easy and Visualization tools like Tableau are easily understandable and creating attractive visualization charts in Tableau is easy.

Since this Data Science Course covers from scratch there is a real prerequisite needed and after the end of this course, you can achieve a complete skill set to become a Data Scientist.
Target Audience
Anyone who likes to make a career in Data Science domain, or changes their current working domain and moves towards the Data Science platform can take up this Data Science Course in London. College graduates or IT professionals who want a move towards this Data Science field can take up this course it will help them achieve the skill set required in the Data Science field. Other than those people who want to learn specific topics or technology in the Data Science field can also take up this course for a complete knowledge in that particular topic. In general, any individual who is interested in gaining knowledge of the Data Science domain could take up this Data Science Course in London.
Data Science Course in London- FAQ's
---
Why should you take up the Data Science course in London?
To take up a Data Science course in London would provide a wide range of benefits from getting to know the most recent trends that have been taking place to the Data Science community to the lucrative job vacancies that available across the UK. The salary benefits are more when compared to other places like Asian countries.
There are a lot of well-established and growing companies in London where job opportunities for Data Scientist role are expanding at a good pace and also there is a lot of research been going on in London academic circles where people often hold conferences and held meetings could be of great benefit when you are taking up a Data Science course in London.
What is the Data Scientist market trend in London?
Since London is a place of huge financial, IT and E-commerce companies it is always a great place for both business and jobs, and particularly Data Science jobs are growing at a rapid rate in London. There is a growing demand for Data Scientists in the UK because of the variety of skills a Data Scientist processes. A report published by MHR Analytics in 2019 shows that in the UK about 80% of the companies require Data Scientists for their business and planning to go for consultancy services. So, it's the right time and London is the right place to take up the Data Science course.
Sample Preview
---
Career Benefits
This course covers all the topics from Mathematics to Programming to Visualization techniques that are needed for a Data Scientist role. The whole module that is provided is based on recent trends and growing job opportunities in the Data Science world. Many people who are working in different domains are shifted and starting to shift their careers towards Data Science since the field has achieved such a reputation in recent times. Since the module provided, allows Hands-on training and project experiences, upon completion of the course you will attain the complete skill set that a Data Scientist requires and it will lead to a good career ahead