Learn from Home Offer TAKE THIS BUNDLE
AWS Course Bundle - 23 Courses in 1 | 28 Mock Tests
87+ Hours of HD Videos
23 Courses
28 Mock Tests & Quizzes
Verifiable Certificate of Completion
Lifetime Access
TAKE THIS BUNDLE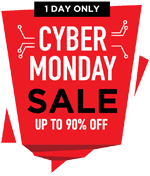 * One Time Payment & Get Lifetime Access
What you get in this AWS Course Bundle - 23 Courses in 1 | 28 Mock Tests?
87+ Hours
23 Courses
Mock Tests
Course Completion Certificates
Lifetime Access
Self-paced Courses
Technical Support
Mobile App Access
Case Studies
About AWS Training in Hyderabad
| | |
| --- | --- |
| Course Name | AWS Training in Hyderabad |
| Deal | You get access to all videos for the lifetime |
| Hours | 87+ Video Hours |
| Core Coverage | AWS, Cloud computing, Data storage, DevOps, Machine learning, Sysops, Cloud migration |
| Course Validity | Lifetime Access |
| Eligibility | Anyone serious about learning AWS Cloud and wants to make a career in this Field |
| Pre-Requisites | Familiarity with at least one programming language is recommended |
| What do you get? | Certificate of Completion for the course |
| Certification Type | Course Completion Certificates |
| Verifiable Certificates? | Yes, you get verifiable certificates for each23 course, Projects with a unique link. These link can be included in your resume/Linkedin profile to showcase your enhanced skills |
| Type of Training | Video Course – Self Paced Learning |
| Software Required | None |
| System Requirement | 1 GB RAM or higher |
| Other Requirement | Speaker / Headphone |
AWS Training in Hyderabad Curriculum
---
Amazon Web Services platform has matured a lot since it's inception, both in the quality of offerings and the quantity. As a natural implication, many more services now exist, and each of these requires time and effort to develop systems the right way.
This AWS Training in Hyderabad was created as a one-stop solution to understand the AWS ecosystem at a high level, build strong fundamentals on the core platform, and then move to learn the specific offerings, enabling one to develop secure, efficient and scalable systems. The training covers 9 courses, each incrementally deepening your understanding and enhancing your skills.
The first course gets you familiar with configuring your cloud environment and gets you familiar with the core concepts enabling cloud computing. You will understand virtualization, the building block of cloud architecture. Then you will proceed to get a brief over the complete eco-system, the cost impacts, and cloud architecture principles.
The second course will get empower your application architecting skills. You will learn how to design secure, robust, scalable systems using the AWS platform. The main focus is given to the areas of data security & troubleshooting as well as implementation and deployment of cloud services.
The following courses each train you on a subset of available services, going from high-level usages to in-depth explanations and deep-dives. These topics include hosting websites on EC2 instances and securing them using VPC, efficiently using the AWS management console, learning about the security measures offered, as well as about storage and databases. Then you will learn about email and notification services, SES, the concept of elastic IPs, deployment services for DevOps, machine learning APIs, and data enabling services, alerting, and deployment modules. You will also be doing some hands-on projects to practice and accumulate experience.
AWS Training – Certificate of Completion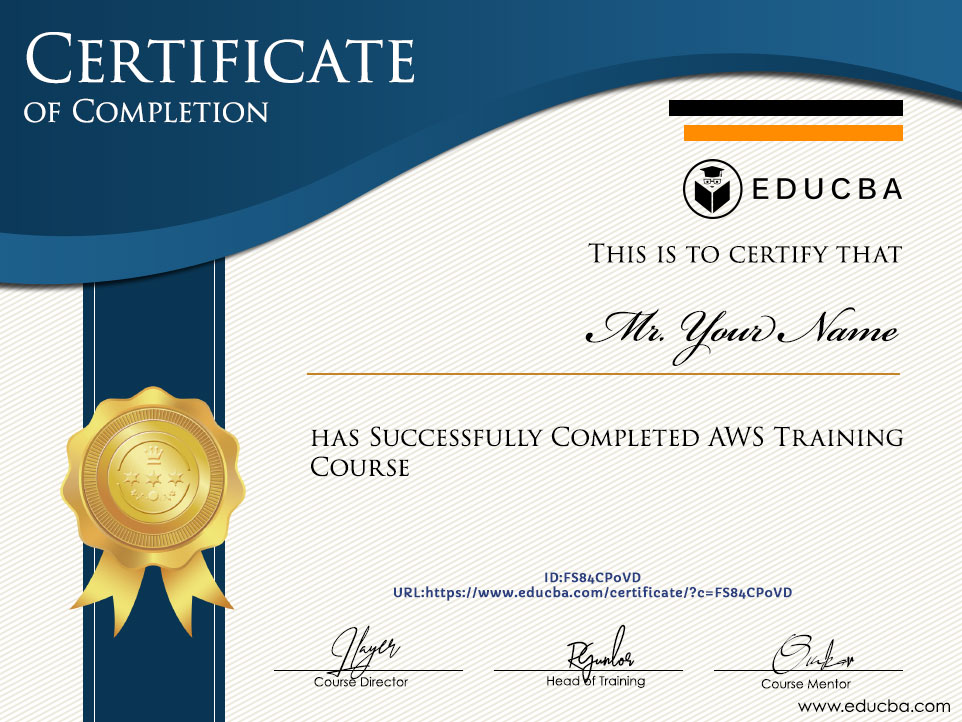 What is AWS?
In 2006, the struggling e-commerce giant made a revolutionary move by launching the Amazon Web Services (AWS) platform as a serious source of revenue. It was the first advanced, stable, and reliable platform offering managed services in the cloud, with the pay-as-you-go model.
AWS is thus primarily a cloud infrastructure provider, which started with a set of core services and with time, has extrapolated to a multitude of service offerings.
The core services provide compute power, storage capacities, and queuing capabilities elastically scalable, accordingly priced. Since then it has introduced many new services, some in-house, and are third-party services with a managed version. Some of these aid in real-time processing, storage, maps APIs, caching and content delivery, load balancing, serverless computing, container, and key management services, elastic search, even ML/AI pre-trained model capable of direct usage with minimal effort towards integration and deployment.

Industry Growth Trend
The global cloud computing market size is expected to grow from USD 272.0 billion in 2018 to USD 623.3 billion by 2023, at a Compound Annual Growth Rate (CAGR) of 18.0% during the forecast period.
[Source - MarketsandMarkets]
Which Skills will you learn in this Course
?
AWS platform can be confusing to the unfamiliar. You will be made comfortable navigating the console, using the command line tools to interact with services, creating and deploying web-applications using Windows or Linux servers. Then, role-specific learning will teach networking, technical support, and network administrator concepts. For the data analysis domain, you'll pick up Hadoop and Big data skills. These will include picking up an understanding of EC2, RDS, VPC, S3, security groups, SNS, SQS, SES. Overall skills covered help in cloud computing, IT, and web-services domain.
Pre-requisites
Although there's no pre-requisite to take this AWS Training in Hyderabad, there are some basic skills that will speed up the grasping time and process. Familiarity with basic
and knowing how to interact with the command-line shell will go a long way. Also, knowledge of the virtualization concept will help in understanding how different services are being supported by AWS and how you should expect the services to behave.
Also, in the data domain, a basic understanding of machine learning concepts and statistics could deepen your understanding of what's happening behind the scenes.
Target Audience
The AWS Training in Hyderabad will professionally help people aspiring to grow in the roles of IT developers & Sysops administrator, but can be taken up by anyone interested in getting familiar with the AWS platform. It can be taken up by someone with basic knowledge in any programming language. Thus it is also suitable for DevOps role.

Students can take this course as well. They will get to execute a couple of projects under this AWS Training in Hyderabad and will receive guidance on best architecture practices.
AWS Training in Hyderabad – FAQ's
---
Why should you take up the AWS training in Hyderabad?
The testimonials of people having completed the training show you the utility of this AWS Training in Hyderabad. From beginners to experienced professionals, everyone gets some value out of it. The course is designed crisply and clearly, allowing one to absorb the content with ease. The course doesn't strictly enforce a timing constraint that allows one to learn at their own comfortable pace. Also, a person not from this background can easily switch domains and doesn't need to miss out on working with this amazing technology stack.
What is the AWS market trend in Hyderabad?
While there's already a global shortage of skilled Cloud Computing developers, administrators, and architects, this demand is extremely high in developing countries like India due to budding start-up industries. One of the cities facing a lot of expansion in the IT industry past couple of years has been Hyderabad. It hosts Google's headquarters for India, Microsoft's research center, a massive Deloitte office, an ever-increasing number of startups. Most of them focus on using cloud technologies that host and develop their applications. Needless to say, AWS training is certainly extremely helpful in the region currently.
Sample Preview
---
Career Benefits
There's a huge demand for skilled staff in the AWS platform as more and more companies are shifting to a cloud mindset. Job-opportunities in AWS-related roles are very promising and can be targeted post completion of AWS Training in Hyderabad.
Even those already in the field of cloud computing generally receive salary increments and faster rise. Thus it is highly recommended to get these skills under your belt as soon as possible.
Reviews
---
Nice for beginners
A brief review of some well-known technologies, I worked with these ago, and after taking this AWS training course I reviewed some core concepts, seemed useful to me, but not much detailed. Good for someone taking the first approach in AWS. Those already knowing this may want to take something more detailed training, but this one is nice for beginners.
Linked
Raul Bajales
AWS Cloud computing
The Amazon Web Services training courses were quite informative. The uploaded videos were very clear and easy to understand as they are practically showing how the code has to be implemented and put practically. The sound system for the videos is really clear and crisp. Every feature and function is explained in detail.
Kirtana Varada
Amazon Web Services (AWS) Training – Cloud Computing
It is a very good AWS course. Perhaps we should have a Certification Exam. It will probably attract more people to avail of the course as well as subscribe to educba. The course content was good. The communication was effective and satisfactory. I would like to see more such programs shortly. Thank you.
Linked
R RAVI KIRAN