Learn from Home Offer TAKE THIS BUNDLE
AWS Course Bundle - 23 Courses in 1 | 28 Mock Tests
87+ Hours of HD Videos
23 Courses
28 Mock Tests & Quizzes
Verifiable Certificate of Completion
Lifetime Access
TAKE THIS BUNDLE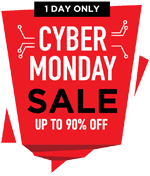 * One Time Payment & Get Lifetime Access
What you get in this AWS Course Bundle - 23 Courses in 1 | 28 Mock Tests?
87+ Hours
23 Courses
Mock Tests
Course Completion Certificates
Lifetime Access
Self-paced Courses
Technical Support
Mobile App Access
Case Studies
About AWS Training in Bangalore
| | |
| --- | --- |
| Course Name | AWS Training in Bangalore |
| Deal | You get access to all videos for the lifetime |
| Hours | 87+ Video Hours |
| Core Coverage | AWS, Cloud computing, Data storage, DevOps, Machine learning, Sysops, Cloud migration |
| Course Validity | Lifetime Access |
| Eligibility | Anyone serious about learning AWS Cloud and wants to make a career in this Field |
| Pre-Requisites | Familiarity with at least one programming language is recommended |
| What do you get? | Certificate of Completion for each of the 23 courses, Projects |
| Certification Type | Course Completion Certificates |
| Verifiable Certificates? | Yes, you get verifiable certificates for each course with a unique link. These link can be included in your resume/Linkedin profile to showcase your enhanced cloud computing skills |
| Type of Training | Video Course – Self Paced Learning |
| Software Required | None |
| System Requirement | 1 GB RAM or higher |
| Other Requirement | Speaker / Headphone |
AWS Training in Bangalore Curriculum
---
Every module of this course has been developed very carefully to meet the requirements of the professionals as well as beginners. The first unit of this AWS Training in Bangalore will be "AWS Amazon Web Services Cloud 2019". In this unit, you will get to know about the purposes of the existence of AWS, the services it offers, and how it makes the task easy for managing the infrastructure. AWS Certified Solution Architect will be the next unit that is all about the AWS certification. After that, you will come across a very interesting and important unit named Amazon Cloud Computing – Hosting an ASP.NET Website on Amazon EC2. In this unit, we will learn about hosting the ASP.NEt website on Amazon EC2 that provides the platform to execute the dynamic web pages.
AWS Technical Essentials Training is the next important part of this AWS Training in Bangalore. There are some of the concepts that should be clear to you so that you can learn things more easily and you will get to about them in this unit. Project on AWS IoT – AWS IoT Service and Practical Integration is the fifth unit that is moreover a project to make give you a feel of how it is like working with AWS in the real environment. This project will be on smart parking. In the next module, there will be another project on Simple Email Service AWS SES. All these projects have been designed in a manner so that it covers all the concepts that we need to master to be an AWS expert. AWS Certified DevOps Engineer, AWS Certified SysOps Administrator is the next modules that tell about specific roles to the AWS certified folks.
Considering Machine learning as one of the essential topics, the next unit has been introduced. This unit will be covering a project on Machine learning by the virtue of AWS. There are several situations when the business needs to migrate its platform which makes it essential for the cloud computing professionals to learn cloud migration. In the tenth unit, you will learn about cloud migration which is followed by the next important unit named Cloud Computing for Business Users. In this unit, you will see how the business leverages this technology to meet their requirements. The last unit will be the most interesting as it will be covering Amazon Alexa Tutorials. You will get to learn how Alexa works and several interesting things about it.

AWS Training – Certificate of Completion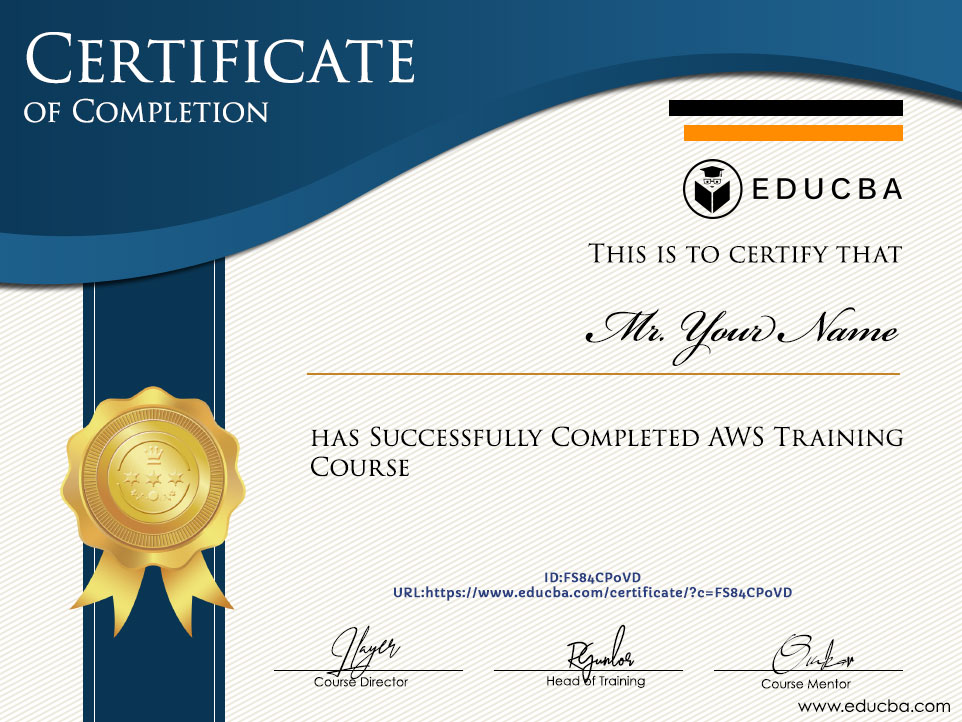 What is AWS?
AWS stands for Amazon Web Services. As the name states, it is a product of Amazon that provides us several mediums to manage our online appearance. AWS provides various services like S3, EC2, CloudFront, and so on. It provides the infrastructure to the businesses who are willing to leverage the remote resources for computing. The simple storage service provided by AWS lets the businesses or users keep their data at very less cost. S3 in a non-executable platform and the files kept here cannot be executed. In addition to that, the EC2 service by AWS provides the platform that lets the execution of dynamic web pages. The Content Delivery Network provided by AWS is named Cloudfront. The CDN is used by web applications to reduce latency by sharing a copy of accessed web pages all across the distribution network.

Industry Growth Trend
The global cloud computing market size is expected to grow from USD 272.0 billion in 2018 to USD 623.3 billion by 2023, at a Compound Annual Growth Rate (CAGR) of 18.0% during the forecast period.
[Source - MarketsandMarkets]
Which Skills will you learn in this Course
?
The purpose of this AWS Training in Bangalore is to make the trainees cognizant about AWS so that they can become able to deal with AWS efficiently. You will be learning several new things about cloud computing or AWS in this course. You will learn about all the components of AWS and also learn about all the services provided by AWS. The main thing is to understand how the configurations have been done in AWS to design an efficient infrastructure and it is exactly what you will learn in the administrator role. After finishing this course, you will be ample cognizant to understand the business requirements and design the solution accordingly. There are various projects in this AWS Training in Bangalore that are introduced to get your real-time hands-on experience which will help you master this technology.
Pre-requisites
For any of the technology, some other technologies are considered as a prerequisite to master that and the same implies to AWS as well. There are some of the technologies that are considered as a prerequisite to learning AWS. The first one is system administration. If you have managed servers earlier, you may find that some of the concepts that you will be covering in this course will be similar to that. If you are new to the world of servers and the service that runs on it, you may take some more time to complete this AWS Training in Bangalore as compared to the one who has working experience as a system administrator. The next important thing is managing infrastructure and web applications. If you have an idea about how the web applications or hosting, you will find it easy to work with most of the services in AWS.
Target Audience
Everyone willing to master AWS can be the best target audience for this course. Being more specific, the professionals who are working in cloud computing and want to get their hands in AWS can be the best target audience for this AWS Training in Bangalore. They will be learning several new things that will endorse their understanding of Cloud computing. The students who have a keen interest in cloud computing or looking forward to joining one of the most interesting technology can also be the best target audience for this course. The trainers who are training folks in cloud computing can also learn this course to deliver about the vast technology to their trainees. freelancers can also opt for this course to expand the area of their service.
AWS Training in Bangalore – FAQ's
---
Why should you take up the AWS training in Bangalore?
AWS is one of the hot technology in the current time. The number of professionals jumping to this technology is pretty high. When we talk about taking this course in any of the cities in India that offers the best opportunities to AWS professionals than Bangalore is the city that comes first in our mind. The reason is, Bangalore has numerous small and midsize organizations that are the main users of cloud computing or specifically AWS. Taking this AWS Training in Bangalore will help you to secure a good and challenging job that is the primary source that facilitates your growth.
What is the AWS market trend in Bangalore?
Bangalore has always been a pioneer in terms of bringing opportunities in hot technologies. The job opportunities in AWS has always been present in Bangalore since long back and this trend is expected to grow shortly. There are various vacancies in this technology in Bangalore that can be easily witnesses in the job portals and after looking at the craze of AWS among businesses, it shows that the number of opportunities is going to jump high shortly.
Sample Preview
---
Career Benefits
AWS is one of the hot technology in the current period. The reason for this is nothing but the ease of managing the infrastructure remotely at a nominal cost. This training has been developed to make the trainees cognizant about AWS. Once they finish this AWS Training in Bangalore, they become able to work with AWS in the actual environment to solve real business problems. Being one of the hot technology, the compensation paid to the AWS professionals are pretty good and lucrative as well. If you are looking forward to growing your career in cloud computing, AWS can be the best selection for you. The demand for this technology is ample high in the current time and with the passing time, the demand will keep on growing.
Reviews
---
Nice for beginners
A brief review of some well-known technologies, I worked with these ago, and after taking this AWS training course I reviewed some core concepts, seemed useful to me, but not much detailed. Good for someone taking the first approach in AWS. Those already knowing this may want to take something more detailed training, but this one is nice for beginners.
Linked
Raul Bajales
AWS Cloud computing
The Amazon Web Services training courses were quite informative. The uploaded videos were very clear and easy to understand as they are practically showing how the code has to be implemented and put practically. The sound system for the videos is really clear and crisp. Every feature and function is explained in detail.
Kirtana Varada
Amazon Web Services (AWS) Training – Cloud Computing
It is a very good AWS course. Perhaps we should have a Certification Exam. It will probably attract more people to avail of the course as well as subscribe to educba. The course content was good. The communication was effective and satisfactory. I would like to see more such programs shortly. Thank you.
Linked
R RAVI KIRAN