Course Overview
 1h 8m | 21 Videos |
45002 Views
|
  All Levels
Online Microsoft Excel 2007 – Beginners Training
Microsoft Excel 2007 is a spreadsheet application through which one can make calculations, graphs, and charts and implementing functions and formulas in no time. In today's competitive market making yourself stand out in the crowd and have the skills required by potential employers can work to your advantage. One such skill is to know how to work in Microsoft Excel 2007. Excel is used extensively everywhere and by everyone especially in areas where it involves a lot of calculations.
The aim of these tutorials is to equip its participants with the basic know-how' that is required when using Excel tools and functions. Unless you do not have a firm understanding of Basic excel you cannot get maximum benefit from the wide variety of Excel's functions and formulas. Through these online tutorials, you could learn it quickly and easily with specifically designed to help you learn and master Excel functions.
This basic Microsoft Excel 2003-2007 tutorial provides an overview of basic functions like Arithmetic functions, Logical functions, Date functions, Aggregation functions, Pivot tables, Print, Data Filters, Auto Filters, Sort, Hyperlinks, list boxes, combo boxes, scroll bars, and spinners etc.
Target Audience for Microsoft Excel 2007 – Beginners
Excel is used in every single field, may you be a teacher, writer, analyst, student, business owner etc. you can make efficient use of excel tools to make calculations and do the analysis.
Microsoft Excel 2007 Course highlights
Learning Basic excel functions
Use of excel formulas is the most crucial function in any industry. It can be as simple as calculations or can be complex formulas needed for high-end business projections. You may be aware of some common formulas like Sum, average, count, product etc, but excel has more to offer. So having known the importance of excel, eduCBA brings you the module of basic excel functions. In this module, you will learn excel functions like Paste Special, Logical functions, Arithmetic functions, Date functions, Text to String and much more.View Offline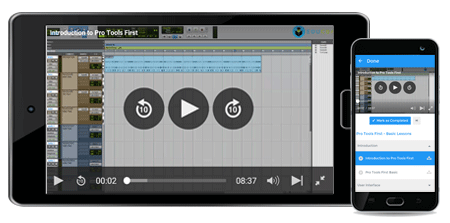 View courses without internet connection with a Lifetime Membership

View Offline - Internet-free viewing with your iOS or Android App

Watch offline with your iOS/Android app.

Start Your Free Trial Now

You can download courses from your iOS/Android App.