JavaScript 2016 Bundle
Best Value
<!–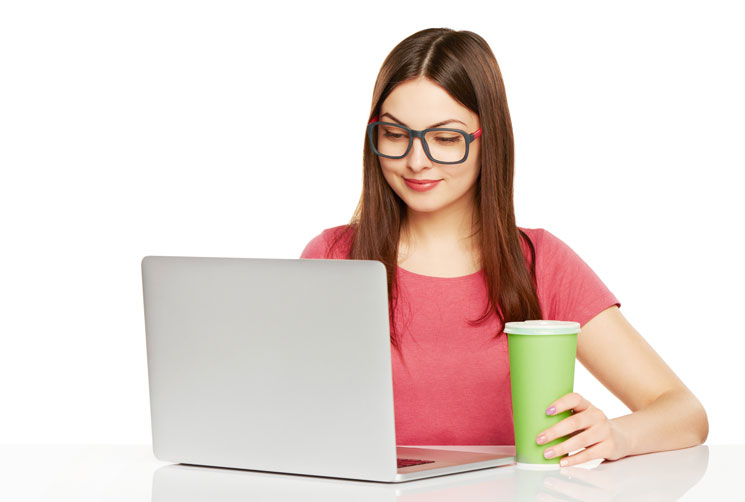 –> [tabs type="horizontal"][tab title="Overview"]
JavaScript 2016 Bundle:
Learn about various programming languages from this epic course bundle. eduCBA brings you the epic bundle on programming languages where you can learn and excel in programming languages. You will be learning how and when it is used, what are its importance in real world. This epic bundle on sammy.js, agility.js, ember.js, node.js, javascript, jquery, AJAX, extjs, angularJS, knockout.js, and JSON is for those who wants to learn about different programming languages in information technology.
There are no pre-requisites to take this Bundle as everything right from the basic concepts to the advanced ones have been covered in the same. Even in case you start with an advanced course and feel the need to brush up your basic java skills you can do that with the wide range of courses available on the subject with us.
Learning Objectives
Learn how to create web based applications using Sammy Js as top layer over jQuery and JSON and Ajax technologies.
Learn how to work with Agility Js which is a Java script based MVC framework for developing web based applications and pages.
Learn How to run basic JavaScript programs using primitive data types Basic program syntax including strings, operators and numbers
Learn Functions, scope functions, self-invoking and anonymous functions, callback functions, functions that return functions Working with objects
Learn all the Ajax techniques and best practices you need to build robust, high-performance Ajax applications.
Target Audience
Advanced web developers who are working with the web and computer programming languages and technologies of Java, jQuery and JSON.
Interested in learning various Java MVC Frameworks to develop Web Based Applications
Web development enthusiasts
Website Designers
Website Security Tester
Mobile Developers
Programming Students
Software Developers
---
|    Sr. No | Course Name |
| --- | --- |
| 1 | Sammy.js Training |
| 2 | Agility.js Training |
| 3 | Ember.js Training |
| 4 | Node.js Training |
| 5 | JavaScript – JavaScript for Beginners |
| 6 | jQuery and JavaScript |
| 7 | AJAX Development Tutorials |
| 8 | Ext JS Tutorials |
| 9 | AngularJS |
| 10 | Knockout.js Training |
| 11 | JSON Training for Beginners |
| 12 | Mochikit.js Training |
[/tab][tab title="FAQs"]
Can I access this course from anywhere?
Yes, you can definitely access this course from anywhere & everywhere. Once you are registered for this Online Training Bundle, you will get your own login credentials which you can use to access the video materials and other contents from anywhere.
Is there a Classroom Training available for this Online Training?
All our courses are available online so as to enable any user, who may have limited time, to study his courses of choice online. The training materials are accessible 24*7 for the users.
Who are the Instructors for this Online Training?
The instructors are Industry based professional who have had tons of experience in the field of Online Training. All the courses in this bundle are based on Industry based standards. Also the courses have been started from Scratch to get the participant well-acquainted with each and every Online Training concept.
Are there any Certification Courses for Online Training available in this Online Training bundle?
Yes, there are certification courses available for the same in this Ultimate Online Training Bundle. To name a few- PMI-ACP Exam Prep – PMI Agile Certified Practitioner Training, PMP Exam Prep Training, NCFM based Modules, ITIL Modules, CFA Training etc.
When will I receive my certificate for any course?
You will receive certificate for completing each course in the Online Training Bundle. Once you have seen more than 70% of the training material in any course, you can issue your certificate.
Are there any Pre-requisites for enrolling to this Online Training Bundle?
No, there are no pre-requisites for this training. Anyone who is keen to learn about specific Industry based domains can enroll for this Ultimate bundle.
Will I get any technical Support during my Training at eduCBA?
Yes, you will be getting technical Support from eduCBA. In case you have any technical issue, you can drop us a mail or call us to get your doubts cleared.
What are the Payment Options?
There are both Online & Offline Payment options available. In online payment options you pay by Credit Card, Debit Card or Net Banking. In offline payment option you can deposit Cash, Cheque or Demand Draft.
What if I have more Queries?
Just drop us a mail on info@educba.com
Good
GooddddddddddGooddddddddddGooddddddddddGooddddddddddGooddddddddddGooddddddddddGooddddddddddGoodddddddddd
Linked
Neelam G
Primavera-Reporting And Graphics
Really good inside of how to create and manage Reports and graphics
Linked
Jessica Maria Garcia Amador
GAAP History & Hierarchy
This section taught me a lot about the evolution of the accounting standards. The instructor was clear on the different institutions that were created to oversee accounting rules and regulations. It was also very helpful to learn how to reference and search specific topics when referencing the ASC.
Linked
Dominik Silvas
Read more . . .
Below is a sample of Verifiable Certificate that you will get on completion of each course: