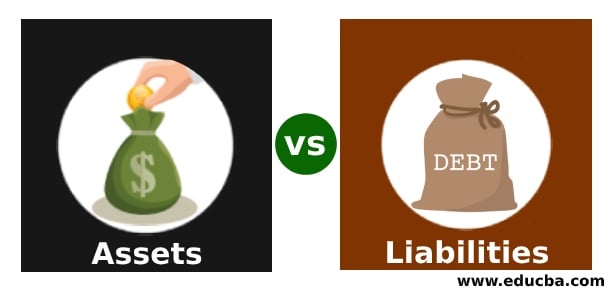 Difference between Assets vs Liabilities
A resource owned by an Individual/Entity or by a Country which has an economic value and a future benefit can be gained from the resource is known as Assets. Depending on the time frame of the benefit, Assets can be further classified into two groups i.e. Current Assets and Non-current Assets. Any Assets whose benefits/income can be incurred within one year is known as Current Assets and any benefits which an Organization enjoys over a long-period or for more than one year is known as Non-current Assets or Fixed Assets. For example, Cash, Bills receivables or Bank Overdraft can be used for a tenure within one year and hence they are Current Assets whereas Land, Building, Machinery, Goodwill remains for several years and their benefits can be utilized for more than one years and hence they fall in the category of Fixed assets. Again 'Goodwill' or 'Patents' or 'Copyrights' are not physical assets and they cannot be seen or touch and thus they come under the group of 'Intangible Assets'.
On the other hand, Liabilities are the obligations or Debts or losses a firm/individual bears in course of a Business. Liabilities can also be classified on the basis of Current and non-current depending on the basis of the time frame. For non-current liabilities, any obligations which are generally more than one year are known as non-current liabilities, for example- Long-term borrowings, Shareholders reserve, Deferred Tax liabilities, Long-term Provisions etc. On the other hand when firm dues short-term financial obligations, they are known as Current-Liabilities such as Short-term Borrowings, Trade Payables Other Current Liabilities, Short-term provisions etc.
The format of Assets and Liabilities: The following example shows the format of a Balance sheet where all the Assets and Liabilities are shown.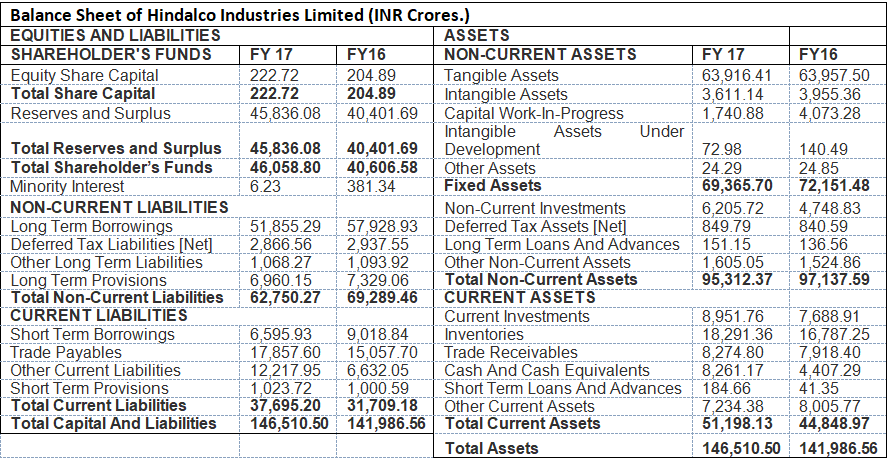 Head To Head Comparison Between Assets vs Liabilities (Infographics)
Below is the top 6 difference between Assets vs Liabilities

Key Differences between Assets vs Liabilities:
There is a major difference between Assets and Liabilities which are demonstrated as follows:
In Financial accounting, Liabilities are meant to the obligation of settling the debt or the borrowed amount in the future. On the other hand, Assets are the resources which are responsible for future Revenues for the company.
Assets are associated with Depreciation or in other words, they are 'Depreciable Objects' as a certain percentage of the total value is being deducted in every year. Liabilities are 'Non-depreciable in nature.
In a Balance sheet format Assets are shown in the right-side whereas Liabilities are shown in the Left side of the format.
Assets can be classified into two type viz. Current-Assets (Short term or less than one year) and Non-Current Assets (More than one year). Liabilities, on the other hand, can be classified as a Current liability and non-current liability.
A heavy Borrowing and fewer Shares holder's equity is termed as unhealthy for the company and on the other hand lower borrowing and higher reserves indicate profitability and efficient usage of Assets and operational efficiency. Assets, on the other, should be utilized properly so that the book value of fixed assets remains the same and the Good-will (intangible assets) should grow which indicates operational efficiency.
Assets vs Liabilities Comparison Table
Below is the comparison Table between Assets vs Liabilities
| | | |
| --- | --- | --- |
| The basis of Comparison  | Assets | Liabilities |
| Related to | Resources owned by a Firm/Individual/Company etc. | Debt or amount which is owned by a Firm/Individual/Company etc. |
| Meaning | Assets are the properties or valued objects owned by a company that generate income for the future. Generally, a future income is possible if they are used efficiently. | Borrowings or any obligations to repayment by the Company are termed as Liabilities. It may be short-term or long-term depending upon the nature of Liability. |
| Depreciation | All Fixed (non-current) assets have a depreciation associated with them. Depreciation is the erosion caused primarily due to the regular usage of machine, land, and building. The efficiency level of any Fixed assets is assumed to get eroded and hence the valuation gets lowered in Financial terms after each year. | Depreciation can only be applied on Assets as they generate income and hence Liabilities are Non-depreciable. |
| Calculations | Assets = Liabilities+ Owner's Equity | Liabilities = Assets – Owner's Equity. |
| Types | Non-Current Assets and Current Assets | Non-Current Liabilities and Current-liabilities |
| Interest Costs and Interest Income | Interest income is associated with Assets. For example, in the case of 'Loans and advances' given to any third party/ Business organizations/ Firms etc., there is an expectation of income generation in the form of interest charged on the loan amount which is pre-decided in nature. | In case of any Loan taken by the Firm/Organization or the Company, there is an obligation to pay interest on the borrowed amount which is also pre-determined by both parties. Thus 'Interest Costs' happens to be an expense for the Firm/Company. |
Assets vs Liabilities – Final Thoughts
The Assets and Liabilities are part of the Balance-sheet, which reflects the Company's financial position in a certain period. The health of the Business gets visible while doing the cross-sectional analysis of the Company.
Recommended Article
This has been a guide to the top 6 differences between Assets vs Liabilities. Here we take the difference between Assets and Liabilities with examples, infographics, and a comparison table. You may also have a look at the following articles to learn more –