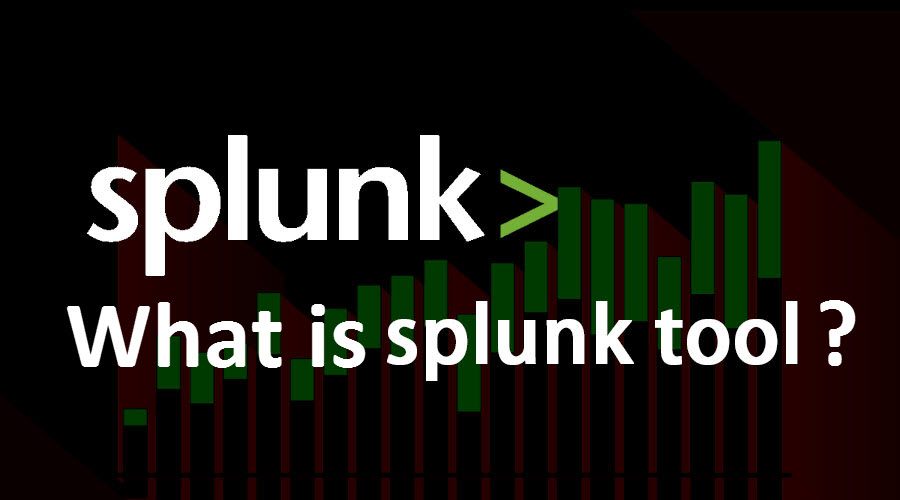 Overview of Splunk Tool
Splunk tool is used to help the developer analyze and search the data that is created in real-time while viewing the results as it has data-driven models from different results and trends obtained from the visualization of data. Splunk is used to generate big data to search, monitor and examine with web interface such as machine data. Splunk helps in capturing the data and it is indexed with the proper format with the visualization done and trends created. Reports are created with Splunk tool and this helps to protect the application from unknown users.
The concept of Splunk Tool
Splunk works in three phases:
First, it identifies the data with a solution approach
Second, transforms these huge machine data into results
Third, one can convert these results into reports, interactive charts or graphs for a wide range of uses.
Before we move ahead some terminologies should be explained
1. MACHINE DATA
It can also be considered as digital exhaust. Created mainly by systems, technologies, infrastructures we consume on a daily basis. Some of the sources of Machine data are:
Amazon Web Services (AWS)
APM tool logs
FIREWALL
Medical device
Network Protocol
Sensor Data
Web Servers
System Logs
The insights gained from these data have wide applicability and contribute to a huge number of Use Cases across any organizations. But things are not that easy when interacting with this huge data and this is the challenge in leveraging them as well. These data are dizzying arrays of unpredictable formats, so complex and tough to understand. A traditional tool or platform was not designed to deal with this variety, velocity, variability and volume of data. This is where Splunk comes into the picture (just like any superhero does).
2. LOG DATA
It can be considered as a definitive record of what exactly happens in any business (n matter how big or small). These data have huge possibilities if tapped in the right way. One can understand where things are going wrong in a business, loopholes in organizations.
Examples
Let's see some real time use case. Use the Splunk tool for VMWARE to get a greater understanding of what is happening at the operational level in your VMWARE vSphere environment. Some common use cases are listed below.
1. Inventory management
The Splunk tool platform for VMware collects inventory data that enables you to better monitor the components in the VMware vSphere environment. In general, these inventory objects include details of hosts, details of virtual machines, data they store and network.
All of the dashboards in Splunk application for VMware display a real-time operational state of the entities in your vSphere environment based on thresholds that are predefined in the Splunk App for VMware. In addition to reporting one can also monitor the performance.
2. Performance Monitoring
Look at host details and compare the host in your environment. Monitor the real-time dashboard that visualizes performance events across the virtual topology map. Drill down the problem sources and access granular performance metrics using accelerated Splunk enterprise searches. Proactively detecting these performance related issues and prevention to end users.
Use of Splunk Tool for Dominos
Dominos an e-commerce giant was also facing challenges for their Big Data. They wanted to understand the exact need of their customers and deal them with accuracy. Here is a list of some Big Data issues they were facing and how Splunk tool helps the organization with best-fit solutions. Reasons why there were the huge generation of unstructured data:
Dominos were having Omni-channel for sales
A huge customer base
Several points for customer services
New features for their mobile applications where a user can record the voice for ordering and also with order tracking facilities.
This huge volume of data we're creating below problem
Tedious manual searches driven by errors
Lesser visibility into customers need
How it came to rescue this problem?
Let us discuss how Splunk tool came to rescue this problem.
Interactive Maps: These were customized to show real-time orders that were flowing all across the US.
Real-time feedback: Feedback from the customers to know what their experiences were and expectation (if any). These were intended for future enhancement in the services.
Dashboards: Several dashboards were created to capture various set scores and target limits. A means of comparison what was set (means target) and what exactly happened (actual). These dashboards were formed to give weekly, monthly status reports along with region wise.
Payment Process: To capture different payment methods report an error free transaction details.
Promotional Support: A detailed study of how promotional activities are going.
Performance Monitor: To monitor the performance of an in-house point of sales.
Features
Below are a few of the features pointed.
Real-time visibility in the office or on the way. It's easy to download and deploy.
Adaptation to any Org.
Scalable to any size enterprise
More than half the Fortune 100 uses Splunk
Why Splunk Tool?
Trace Transaction
Monitor application performances
Gain valuable web intelligence about customer experiences.
Conclusion
No matter what business you are in, your organization creates a massive amount of data (Machine Data) generated by the websites, applications, servers, network and mobile devices that power your business. This is one of the fastest growing and complex part of the BIG DATA. Splunk software transforms your machine data into valuable real-time insights. These insights deepen customer's understanding, improve service levels, reduce operational costs and mitigate cybersecurity risks. This is nothing but "OPERATIONAL INTELLIGENCE". Splunk software collects monitors and analyzes any form of machine data. This machine data collects categorical records of all activities and behavior useful for your company. Prior to this tool was present this process of collecting the machine data was time-consuming and a lengthy process. Splunk makes all the machine data accessible from one location in real time.
Recommended Articles
This has been a guide to Splunk Tool. Here we have discussed the basic concepts, features, uses and examples of Splunk Tool in detail. You may also look at the following articles to learn more –