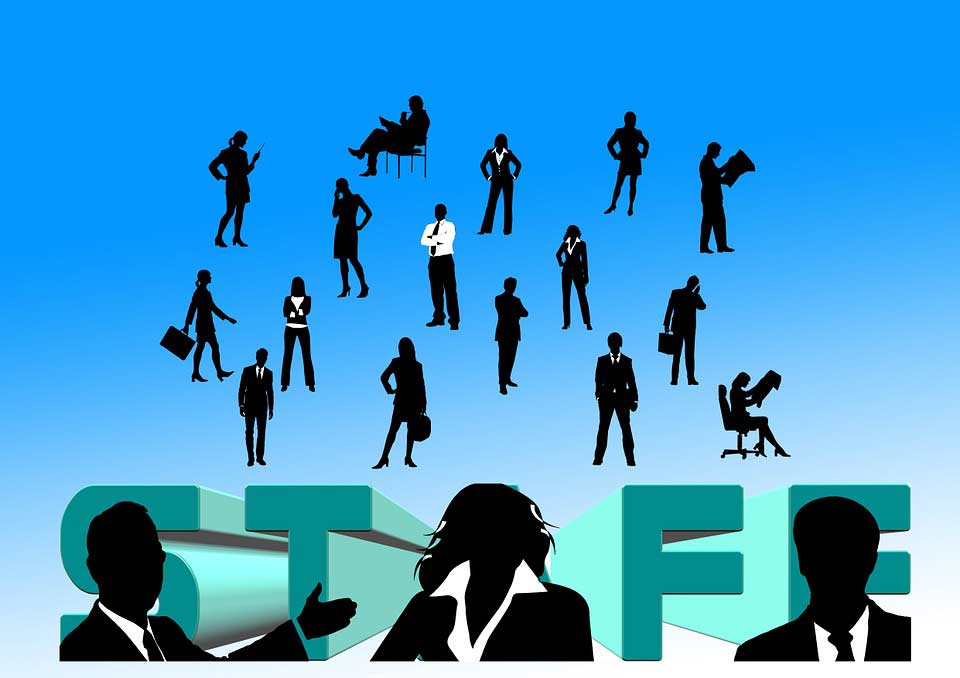 For you to understand the qualities HR professionals needs to possess you need to understand who is an HR professional in the first place. Human Resource is one of the most important resources for any organization coz it is unlike the other resources a company needs to function. No company can function without employees; however managing these employees is the toughest job simply because every individual is different. The company employees a team, who are called the HR professionals in order to manage this very important resource of the organization.
A human resource professional is an individual who receives a professional degree or a certificate from a Human Resource Certification Institute that is HRCI confirming that the individual possesses both theoretical and practical knowledge in managing human resources. To master any body of knowledge or field you need to pass an examination and a professional in Human Resources needs this mastery. Off course no single professional can run and manage this very efficient resource of the organization hence there is a team of these professionals who master in handling human beings of the organization.
Every individual in this team is different; however every human resource professional needs to have some qualities in common that they need to have in order to handle the people of the organization. Let us look at these qualities in the notes given below.
Qualities For All HR professionals
After completing your HR course you definitely do not want to find yourself on the same designation for years. And if you are not an HR graduate yet then before you start pursuing a course see the notes below to understand if the qualities given below suit you to go ahead with becoming an HR professionals.
Personal qualities
To begin with let's start with some personal qualities. Personal ethics and values of an individual are very important for any job you do in life. Let's look at some general values that an HR professionals needs to have.
Self discipline
There is no job anywhere on this earth that you can succeed in without some basic self discipline. This quality should be possessed by every professional irrespective of the profession that they are into. Self discipline or disciplinary factors in an HR professionals are setting an example for others in the organization. A basic deed such as coming in early to work that is on time may be a few minutes before time is a good example to set for the employees of the organization and your team members. Every individual working in an organization is mature enough as they are all adult professionals who need to set their own standard benchmark for their behavior within the organization. Behavior of an individual needs to be appropriate or else any amount of effort put in by the employee will go down the drain due to his inappropriate and unacceptable behavior.
Trustworthiness
Trust is an extremely important element for both your personal as well as professional life. Work wherever you want to work in whichever department and under whatever designation if your seniors, your colleagues and your subordinates are unable to trust you working will and is going to get difficult both for you and people around you. Make sure you stick to what you commit or stick to your words, it is understandable of you are unable to meet up to the expectation once in a while however regularly missing your commitments is pulling your meter or trust down. There are a number of expectations from an HR professionals of the organization. Meeting up to his words is creating and developing trust amongst the employees of the organization.
Time management
One of the most important quality, well again for every individual. Remember work will never end or never stop. You will have and always be bombarded with a lot of work; however you have to know how to prioritize what job at what time. The importance of each job needs to be known in order to prioritize it right. An HR has a number of jobs to handle o manage and hence time management is extremely important for any HR individual. If you want to grow as an individual or as an HR professionals time management has to be a very important part of your routine. List down your jobs for the day on a piece of paper according to their priorities set time for your jobs and work accordingly.
General Qualities of an HR
We took you through some important personal qualities that every individual should have. Let us now look at some general qualities of an HR that will be important for your daily routine.
What to compare and what not?
Many a times as human beings we tend to compare people which is not correct at all. However as an HR professionals you cannot afford to compare people the most important reason is that your job is handling individuals and every individual is different hence. Different people have different qualities, potentials, abilities, etc that cannot be compared. Hence if you compare people you will not be able to judge better and neither is it fair to compare. It is advisable that you compare the performances of the employees, the situations of the employees and the circumstances however do not compare two individuals. Comparing people can lead to a number of problems and disputes in the organization.
You need to have love for number and data, projections and analysis
One major reason why the HR professionals do not enter the board room is because their job revolves around theories and politics. The moment you talk about numbers, data, analysis and projecting them the HR department is quite like oh they do not know what the other part of the organization is talking about. However these days even the HR team of every company needs to work on a number of data. A little excel sheet knowledge and expertise can simply help you change the perception people have about the HR team of your organization. Excel is excellent software where with the help of this software any individual can easily, handle, manage, store, compare and use data for their daily and long term use. Develop and create the love and passion for numbers and make sure you stand out in your team of HR professionals where people can count on you for these small yet important reasons.
To be excited about sharing, developing, coaching and counselor
HR professionals are famous about the captioned qualities. As an HR individual you need to have the passion for sharing the information good and bad both available to be shared at your end. You have to have the passion of thinking about development of the company, the employees working for the company, your team and finally yourself. Coaching and training is a very important part of development for every organization. As an HR individual you must know which employee needs what sort of training and when, coaching or sending the employees for coaching or setting coaching sessions in the company for people is a very important job of an HR professionals. An Hr individual also needs to have the knack of counseling the employees who work for the company. Counseling gives you an idea of the working of each department of the company and what corrections are required. So passion for the above qualities is very essential.
Qualities based on the industry and the company
 Now that you are in an industry and the organization in the industry, there are some basic qualities that you need to have in certain industries. The notes bellow can help you develop these qualities.
Knowledge about the industry
Lets us start with the industry. If you understand the industry you will be able to understand a lot about the employees and the working culture of the industry. Understanding the industry means you need to understand what does the industry deal in, the impact of the industry on the share market and how much does it contribute, what does the industry specialize in and what professionals do you need to recruit for the industry. The types of companies and the number of companies involved including the big and the small companies, the type of employees working and their average pay scale. All this knowledge is extremely important for an HR professional to know about an industry. You can definitely choose to work in the industry of your choice.
To choose the right industry you must have a basic understanding of all the industries before you apply for a job in the companies. It is quite possible that some industries have better scope and growth for an HR professionals than the others. So choose the right industry and the right company accordingly. In fact understanding the industry is extremely important as this will also help you recruit rightly for the organization and also understand the employees and their demands better.
Understand the organization
Now that you know the industry and different types of industries you now need to know the company you are working for better. However mostly before you start working or even before you apply in an organization you have the basic understanding of the company even them before you recruit employees you need to have a better understanding. To start with you need to know the requirements of the organization with regards to the employees, expectations out of their jobs, their rating system, the vision and the mission of the organization. The working standards, the rules and regulations of the organization is also a very important part of understanding the organization.
Not simply understanding, you will have to explain the employees newly recruited and also old employees about the organization is vision and mission, about how the company is going to work towards achieving its mission, etc. to explain to the employees you as an HR professionals needs to know in and out of the company and its rules and regulations, its laws and legislations, its employees and contractors, etc. Hence along with understanding the industry, understanding the company is also very important.
Understand the vision and the mission of the company along with the goal of each department
Every company has a mission and a vision to reach to the mission. It is very important for every employee to understand these two aspects of the company in order to perform better. A better understanding of these aspects is a better way of achieving the goal of the organization. Every organization works with the help of various different departments, for each department has different specialist who specialize in various fields that can help and benefit the organization.
The HR professional needs to understand the company's mission and also its vision and path of achieving this mission. They also need to understand the goals allotted to each department and how will they work towards achieving their goals. Following with the departments, understanding their difficulties and their requirements of meeting achieving their set goals is a very good and a very important quality the HR professional need to possess.
Conclusion
There are some qualities an individual has and he does not need to learn or practice them; however everyone is not perfect not even an HR hence the know and understand the qualities required to succeed as an HR professionals in order to grow well. Remember qualities need a lot of practice they do not come into you simply by deciding on including certain quality to your nature of handling people. Remember and utilize the famous 'Practice Makes A Man PERFECT' to practice your skills. List down all the good and important qualities you have and also the ones you need to improve on, paste in near your work station so that you are continuously reminded of how much and in what all aspects you need to work on. Your good qualities will keep you motivated and strong; however the list of the qualities you need to work on will keep you reminded of practicing them.
Recommended Articles
Here are some articles that will help you to get more detail about the HR Professionals so just go through the link.