Investment Banking Jobs Offer –
So, you want an Investment Banking Jobs Offer? And you are ready to take efforts to become an investment banker. Then you are on right track. Getting a job in an investment banking is very competitive and you may have really worked hard not only with your grades but also to technically upgrade your finance skills. This article lays out 5 fundamental steps to get an Investment Banking Jobs offer.
Top 5 steps to get an Investment Banking Jobs Offer –
Understand their Business
Brush up your skills
Sharpen your Resume
Be ready with your own story
Follow 3P's of investment banking jobs interview
This article on Investment Banking jobs offer covers everything but goes into more detail in certain parts. You may have to refer some previous articles for additional details.
Ok, let's follow step by step approach,
1. Understand Investment Banking
Firstly, understand the Investment banking business. Investment banks provide advisory services in equity research, credit research, merger and acquisition, investment banks deal with securities on behalf of their clients. Also, Investment banks act as the prime broker as well as custodian. You are supposed to do a study, research; for understanding the business of investment banks. Once you are familiar with their business then it's quite easy to get entry into it. Learn more about Investment Banking here
Also please highlight one important thing at the time recruitment Investment banks are always looking for bright and talented candidates. They want to create a pool of talented peoples so they can make more money. "Money means Investment Banks and Investment banks means money". Investment Banks gives a strong preference for IIT's, IIM's and top business school students may be because of name, talent and education style. If you are not from IIT or IIM background then also don't worry!!! One thing always keeps in mind "They are always looking for talent" If you have guts and talent then no one will stop you to get entry into it.
Entry Door in investment Banks:
Generally, most of the investment banks have 2 entry-level positions.
Research Analyst or Analysts
And Associates (for experienced professional as well)
Know more about Investment Banking Culture
Recommended courses
2. Brush up with your Investment Banking skills
So, you have got an idea about an investment bank and their business. Also, there are two positions for an entry-level candidate. First is the Research analyst or Analyst and second is Associate. Now it's your turn – how do you get in? Do your own research, plan your strategy. So let's understand what you need to do:
Investment banking internship is the golden opportunity to get entry into an investment bank. Most investment banks offer a summer internship for MBA's as well as they have different programs for graduates. Visit any investment bank websites (check the list of top investment banks), go to the career section of any investment banks, you will get all information about their summer internship opportunities and programs. However, following basic skill are required to become an investment banker.
Hands-on Excel
General awareness
Problem-solving skill
Quantitative Ability etc.
When you enrol for the summer internship or selected for an analyst position; your role is not limited to the
So, check the investment banking jobs profile first and brush up your skills according to the profile requirement.
3. Sharpen your Investment Banking Resume
The main function of a resume is to get you an interview call. Your Investment Banking resume acts as a mirror in front of an investment banker which reflects your complete personality. Investment banking resume should be one page and well formatted. Avoid spelling mistakes, use the appropriate font. For more information just go through Investment Banking jobs Resume article.
4. Be ready with your own Why Investment Banking Story!
This is a very important stage. Everybody loves a story. From childhood to adult, everyone is interested in listening story. There would be a very rare individual on this planet who doesn't love stories. So you need to craft your story in such a way that interviewer will get engaged in your story. But keep in mind do not give an overdose of your story; it might result in the bad impression. You can build your own story in the following scenarios:
 Since from the beginning of an interview (Walk me through your CV or tell me about yourself.)
Your skills, knowledge, your Achievements.
Experience if any.
Why You're Here Today and your interest in the investment bank.
Investment banker also loves to listen to stories; overall they are also human being J . Here your presentation matters. Your story needs to convince bankers that you are the right candidate for mentioned positions.
5. Follow 3P's of Investment Banking jobs interview:
The best way to break an investment banking jobs interview is Follow 3 P before going to an interview.T three P's are Practice, Practice and Practice only. There is a nice inspirational quote "The more we sweat in peace, the less we bleed in war", so take efforts in practice of interviews and succeed in an interview. Practice will make you perfect.
Apart from this; if you want to enhance your knowledge which will help you to get entry into an investment bank then, you need to learn some additional skills like Financial Modeling, Accounting, Valuation, and Excel proficiency required for an investment banking job analyst. 
Investment Banking Course
117 Online Courses | 600+ Hours | Verifiable Certificate of Completion | Lifetime Access

Watch The Course Preview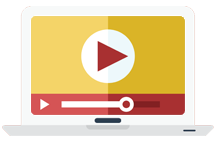 More tips on Interviews – top 10 Investment Banking Interview Mistakes
Always keep in mind you are the creator of your own destiny. This article on Investment Banking jobs offer will guide you in every stage of an interview. When you had benefit from this article or you like this article then just come back here, and leave a comment, this will help us to publish better articles for you 🙂
Wish you very all the best!!! 
Recommended Articles
Here are some articles that will help you to get more detail about the Investment Banking Jobs so just go through the link for more details.
Financial Analyst Course- All in One Bundle
500+ Online Courses
1000+ Hours
Verifiable Certificates
Lifetime Access
Investment Banking Course

Financial Modeling Course

Business Valuation Course