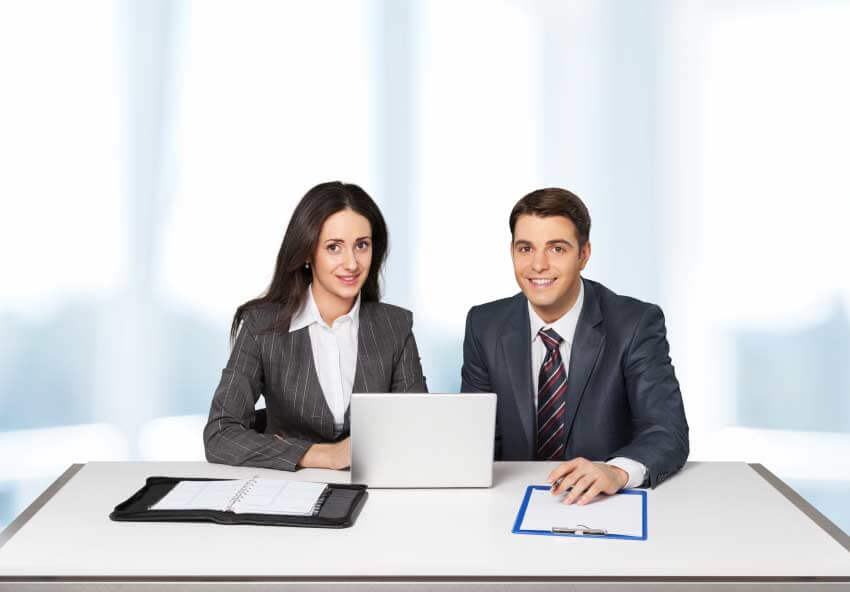 Tips for a Survive Panel Interview –  Getting excited over the call of the interview is one thing but getting the news that the next interview would be by the panel of experts can rip you apart, it's so dreaded! Here the meeting is not with one but with four or more people that too at the same time.  This means the interviewers would be asking multiple questions and subsequently follow-ups too. At that moment, even a very experienced candidate's nerves can get shattered and their brain completely wiped. But whether it is fair on the part of the company, or not, it is their way to bring the best candidate and in a quickest possible time, so it is for the interviewee only to prepare for the interview.
Here are a few tips for a Survive Panel Interview that can help to overcome the nervousness and take the interview positively:
You get few minutes before you enter in an interview room, keep your dread aside, take a deep breath, and drink a glass of water. Keep remembering that the persons who are sitting in a panel are also human beings like you and so have in your mind that you who are not only giving an interview but you are taking their interview too. This is only your chance to know whether this is a right company for you and where you would like to contribute your skills and get an experience. Also, remember you have already passed a couple of the rounds of the interviews this means you are capable than many candidates.  These thoughts would keep your nervousness at bay and help you face the panel.
A lot of people see the interview as an opportunity for getting rejected, but it is not the case as every time you enter the interview room, the interviewer hopes that it would be the last one for him. All they are looking forward are the traits in you which could be an excuse to give you the job.  If you enter the survive panel interview room with this approach you would be more enthusiastic and confident.
How To Keep Calm
By keeping calm gives the impression that you are confident, but it is not easy when you are facing many high profile experts who are ready to bombard you with their questions. There is a need to learn to remain calm, and for that, you require thorough preparation. A simple tip is when you are at home, create an imaginary scene of an interview, close your eyes for few minutes and rehearse for the interview in your mind. It starts from the moment you enter the room to face the survive panel interview to greet them and to present themselves before them. Also, remember the expected questions you could be asked and answer the questions. Even if you are not comfortable, continue to answer. Besides, prepare the questions you would be asking during the interview. It would help you to come out of the trap.
Wear Appropriate Dress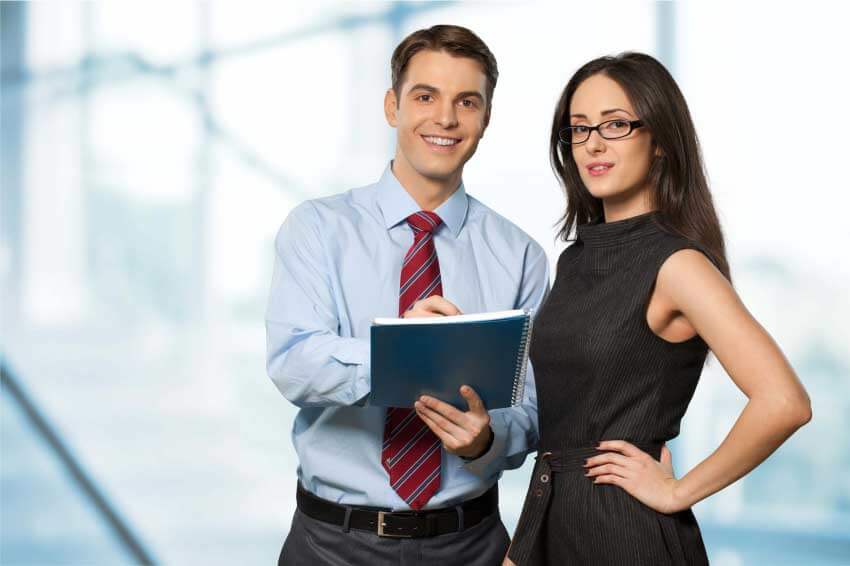 In any interview, personality and the proper dress makes a lot of difference. Plan what dress you would be wearing on that day. Wear the dress in which you would feel comfortable.  Obviously, you do not want to go in front of the executives only to get discovered the sweat patches on your light colored shirt, or in a fashionable shiny dress. Wear something sober, light colored dress. This is applicable for both girls and boys. Pay complete attention to each detail like neat and clean dress, tidy hair, subtle makeup, nails properly shaped. This creates a positive impression of you.
Your body language is equally important.  Sit straight while keeping your hands relaxed on your lap and retain eye contact all through. If you behave confidently you will yourself feel motivated.
Find out who all are in a Survive Panel Interview or Know about the Panel
Generally, the panel of interviewers constitutes members from different departments and areas of specialization who would try to judge the interviewee through their own perspective and consider the responses from you in a different way.  Before the scheduled date, find out who are all in the panel interview and know more about them.  It is better to write down the names of each one of them and understand what role they play in the company. This would help in estimating the questions they might ask and subsequently prepare for the same. At the time of the interview, you can seek permission for keeping notes.  Prepare an index card for each panelist with main points on each card including anticipated questions, details of the panelist focusing on his functional area. As soon you sit down, arrange the cards in a format panelists are seated. This would help you in remembering the names of each panelist and if you forgot something, you can refer the note.
Know and Understand Everything about the company
Learn as much as possible about the company and the technical jargon that they use. Go through the website of the company very carefully to get the clues. If you find any terms which you are not familiar with, learn about the same and use them while giving survive panel interview answers.  You can carry the set of notes or good panel interview questions which you can ask the panelists and can refer to the same in case you are lost in words or you are nervous. Get a quick glance at them and refocus your attention on what you are saying. Simply knowing that the notes are there for you can help you feel relaxed.
Keep Engaged with the Panelists
Keep yourself engaged with all the members. Try to maintain an eye contact with the person who is asking the question, but look at each one in the panel when you are answering the question. This reflects your confidence which could help build rapport with each one in the room.  Show optimism but be very carefully not to be over confident and neither arrogant. There has to be a line drawn between arrogance and confidence. Keep smiling and be in a relaxed mood.  Also, keep consistency in your tone and style.  And avoid handing out resumes and portfolios to panelists until asked for. This causes distraction.
Panelists also wanted to see whether you are showing a team attitude, you can perform well in a team and can incorporate a company culture.  So while giving panel interview answers and discussing with them on any topic, involve each one of them in conversation. This creates an environment of a group discussion. This is a great tip that could ease your tension and you would feel more composed.
Find out the objective of the Survive Panel Interview
Of course, the objective of the interview is a search for the right candidate for their team but to what caliber the candidate should be is what that needs to find out. That involves thorough preparation. Study about their company, the services that they provide and what is a standing of the company in the industry. If need be you can talk with the company's HR manager, as to what the panelists expectations are. This would help you to prepare yourself accordingly.  The main objective of the panel interview is not merely to find out who handles the pressure but who can go out of the box to provide the solution.  You present a compelling story about who you are, what you have been doing all these years, and display your positive attitude and how you can be the best fit for the job.  When you are confident, you can feel yourself in panelist boots and can confidently answer their fired questions.
Avoid Giving Canned Answers     
Panelists often read a scripted question that they ask all their candidates, which keeps the panel interview process fairly well and going. Their aim is to see the extent of knowledge you have and how smartly you can give the answers. Do not answer as you are a student but like an experienced person and in a conversational tone and tell them what all your technical and interpersonal skills are in a most compelling way. Remember a most common answer to the question can be given in an impressive and a unique way that could make you stand above the rest of the candidates. Try to give short and to the point panel interview answers, do not go on elaborating what you have already told unless specially asked.  Do not take too much time to think as the panelists can get impatient.  Remember each of their minute is precious they just cannot waste precious time.
Know and prepare well all the panel interview answers to the expected questions of your CV. Panelists ask questions from your own CV which most of the candidates fail to answer. But you prepare each answer that is expected to be asked from it for instance if there is a gap in your previous jobs, you should be ready to give the compelling answer of the same. Scrutinize your CV very carefully and study what all are the possible questions that can be asked from the CV, and prepare your panel interview answers accordingly.
Be Prepared For The Follow up good panel interview questions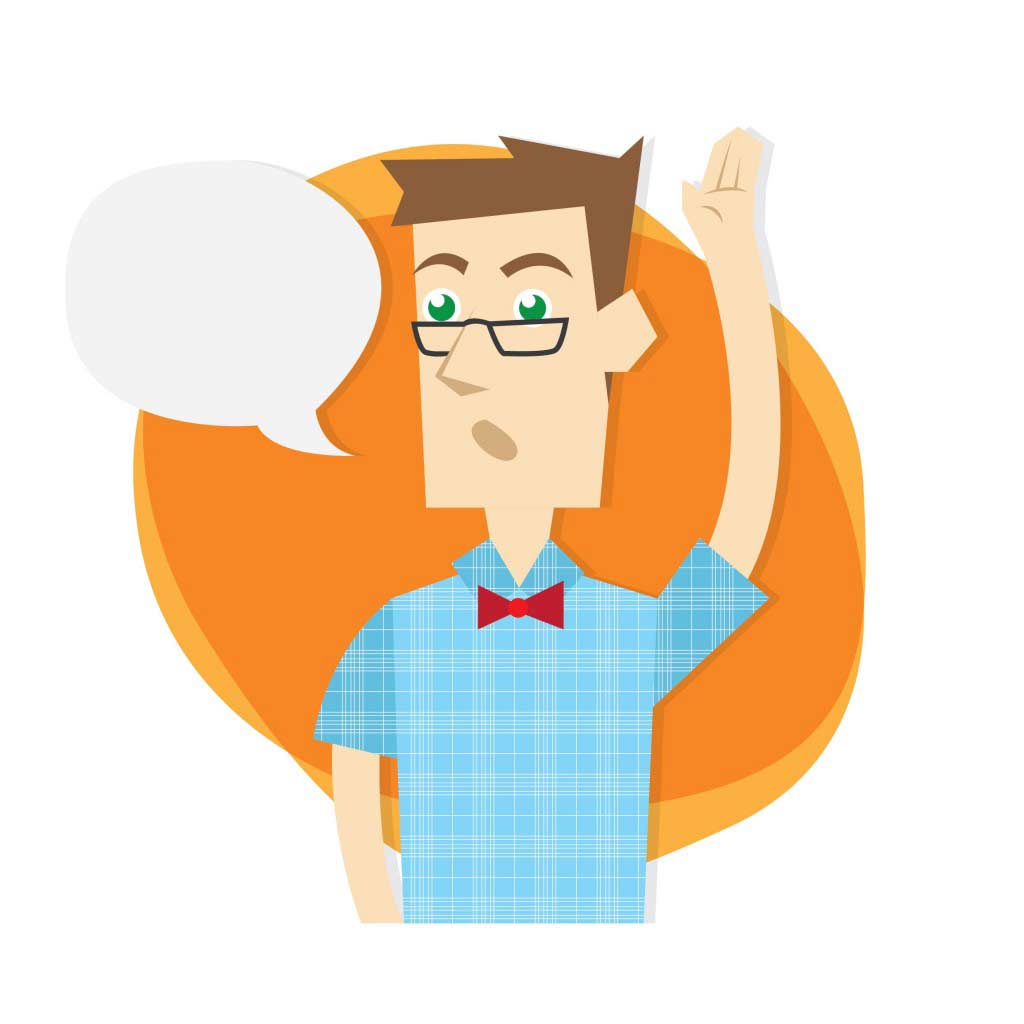 The type of panel interview evokes maximum of follow-up questions than usual, as many numbers of panelists mean many perspectives on a single idea. What is satisfactory for one interviewer may spark additional inquiries from other panelists. So make sure you are geared with many anecdotes along with the panel interview examples to explain and justify your answer. Tell them your educational background and work experience if you have or any awards you have received in the past. You might face moments of silence between the questions but that should not bother you. Try to fill that moment with words, you would feel better than just sitting silently waiting for the next question to come.
You can display the humorous side of you
The company is looking for someone who can contribute their skills towards an increase in the productivity but along with this, they are looking forward to having a co-worker.  In almost all the organizations little bit of humor work as a stress booster and taken in a positive way.  While giving an interview, you can show the humorous side of you by saying a joke or laughing at something, adding a positive quote. No one would like to work with a very serious or dull person. A bit of humor and jokes ease the tense atmosphere and show you as a person with a positive attitude.
If you do not know the answer say "No"
Even if you don't know any answer say so, do not tell wrong answer or half correct answer. And never brag of anything. Always remember honesty always pay. Be truthful in whatever answers you give. Even if you had a bad experience in the past, tell it but articulately. Yes, you had failed or not succeeded in the past but now you have overcome your failure and learned how to deal with the difficult situation or you had learned the task. Of course, you have to talk about the positive side of yourself but do not boast of anything especially on the things you don't know about. This creates a bad impression.
When the interview has come to an end, convey thanks to all the participants and have their business cards if you do not have the same. You can send a thank you email letter. Always remember that there is nothing to dread about the survive panel interview. If you have done your homework, prepared for the interview, have a positive outlook, optimistic with many success stories then there is nothing for you to worry about. But if you do not have any past success story to tell then also display positive side of you as you have may be having the skills they are requiring the most? Always remember you are the best in what you are and what you do. These thoughts will sure help you crack any interview.
Recommended Articles