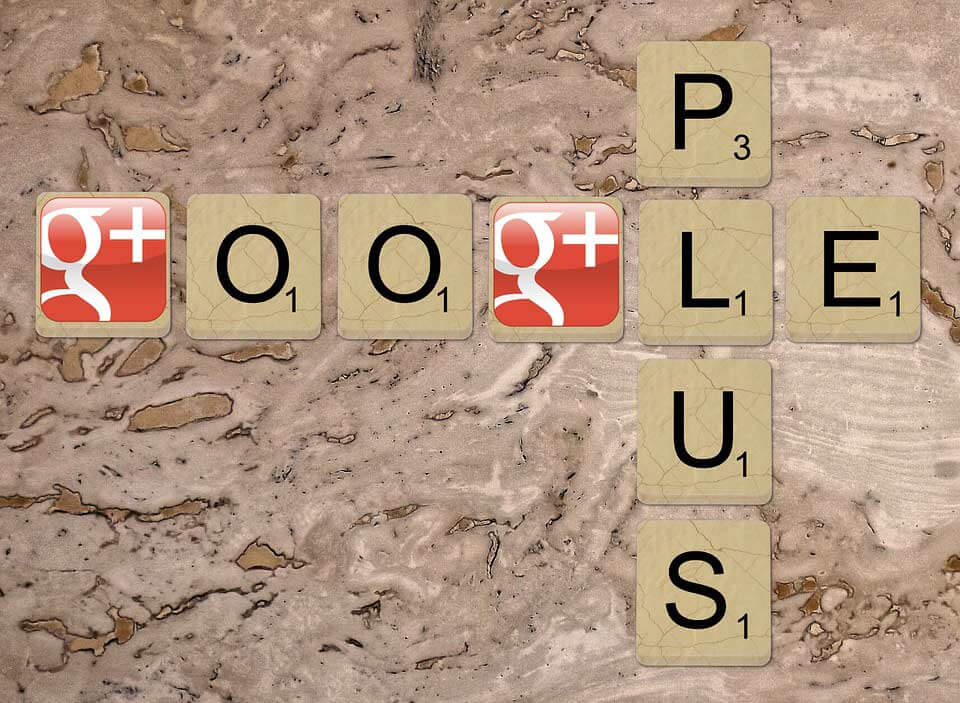 Introduction to Google Plus Page for Business
Google plus page for business is considered to be one of the most difficult sites to promote your business on; however, this statement is just a myth. It is extremely simple and if you keep it in continuation you will happen to like it more than any other social media site.
When you think about social media you think about all possible sites like Facebook, Twitter, LinkedIn, Pinterest and of course google plus page for business for Big and small all businesses want to make sure they market themselves just right in order to increase their business and profitability and to do so what can be better than social media these days. The entire world is on social media today the present prospect as well as the future prospect customers that is the youth.
Let us confirm that reading the notes below you will definitely want to have access to Google plus page for business. If you love blogging, content and networking this site is just as perfect as your skills of business. Getting started with why you should use Google Plus page for business and its benefits.
Benefits of Google plus page for business
Google plus page for business optimize your profile for the right people or the right target audiences to find you in order to do business with you.
This optimization will help your business to attract people who genuinely would want to buy from you.
With the help of this social networking site, you can easily find, connect with and get involved with your precise target audiences.
Google plus apk gives you the advantage of everyone you follow to follow you.
You can create your own collection and also use the internet to get them discovered online.
Take the advantage of the correct way of using magazines, authors, websites and also businesses to get in touch with a number of people that can be your target audience.
After you have targeted your 1st thousand followers you will master the technique of adding followers and growing your business.
Google gives you an option of using hashtags to find your content.
Google plus page for business is owned and operated by Google hence use of this website add some perks to your business, for example, your business can get ranked by Google.
Just like Twitter, you can follow anyone on Google plus apk and similarly it need not be a two-way relationship.
Also, like Facebook, you can have a separate business page for your business linked to your personal page.
Google also enhances your images just like Instagram and Pinterest.
You can also create groups just like the other social media sites in order to connect with them.
You might not be aware that Google plus business page has had more than 100 million users 4 times faster than Facebook.
It gives you the advantage of Youtube and the videos generation and awareness which is in these days as people do not prefer reading the content.
It improves your reach and presence amid prospect audiences.
Integration of your Gmail account is now done with Google Plus apk, like seriously if you have a Gmail account and you do not know about Google plus business page it is a waste to have a Gmail account.
It helps your conversations with audiences and public in order to keep your business going by adding in prospect audiences to your list.
Extend the life of your content by embedding your content that has been directly created within Google plus apk.
Visualizing is an easy way of attracting audiences and hence this social media site also gives you the ability to upload images. With no option of cropping the images, Google brings only the right images for its readers.
Google allows formatting of content whereas other social media sites do not allow the same.
You can create circles to divide your audiences according to segments. This will make marketing easier for you as you will be able to target the right audience.
Using in-depth analysis can help you track the performance of your business and your brand or even a single product.
You can grow faster by connecting with your audiences with the world's fastest growing social networking site.
Studies say that Google plus business page is the most active social networking site that has over 135 million users out of which more than 60% of the users log in to the website daily. And also more than 500 million people have Google enabled the account.
And we can ensure that the benefits of having your business account or page on Google plus apk will never end for it is an amazing site to start and grow your business on. Let us explain to you how you can use Google Plus for your business now that you are sure that it is going to be of definite benefit for you and your work.
10 simple steps and you will be able to use Google Plus page for business
To start with visit create a business page
Before you begin you need to start with visiting the pages on Google plus business page and checking or exploring your options. Or if you already have your personal Google Plus account you can simply click on follow all your Google plus page for business just below your profile picture after that click on create a page. After this, you need to pick an option from the category of your business that describes your business just perfectly. In case the choices available do not match your business we suggest you chose the options others to specify your business.
Select the categories rightly
Like we mentioned above it is very important to choose the right category of business that you want an account for. Depending on the category you will be given further sub-categories to choose from. Hence choosing the right category is extremely important because your subcategories completely depend on the selection of your categories. Once you select your category you will 1st be asked your place giving you the options of the countries, followed by your local ph no.
Recommended courses
PMP Communication Management Training Bundle
Online Project Time Management Training
Some basic information
Creating an account will ask you for some basic information, which is very important. Once you select the category, your business location and add in your telephone number you will then be asked for some basic information of yours. The basic information will be pertaining your brand, product and also about your business page where you will have to add your business page.
You can start will giving a name to your business page also give a link to your external website page in case you have one. Well, the website is not mandatory it is optional that is in case you have one. However, if you have one we recommend that you add it because your website will have detailed information about your business along with detailed and improved images of your products and services.
You can also select the type or the age group of users your content is appropriate for. For example, if your content is related to alcohol you would want it to be for users or readers who fall into the legal alcohol consumption bracket. Finally, in the end, you accept the terms and conditions after reading their page terms, authority, access, content, data, contests and suspensions and of course their termination details.
Customization
After you are done with step three you now need to click on continue and then move on to the customization page. To begin with, this step chose an appropriate profile picture and a perfect cover page. And then finally one by one upload the same onto your page. If you have Picasa Google plus apk allows you to choose the image from Picasa and upload them to your profile. You can also use Picasa to update your profile picture and your cover photo.
One suggestion
If you have a brand name a logo with your company name on it, use that as your cover photo as this will enhance your business and business motive. Your cover photo works very well and well in promoting your business.    
Add the understory
This is one best way of describing your business. Use 10 words that can explain your business best. Choose your words very carefully. This will work as a tagline for your business only for your Google Plus audience; this can be converted into prospect audiences with the help of your tagline. Fill in your contact details all the information that is available to you that can help you prospect customers get in touch with you.
Administration dashboard
You are done with filling in your basic information you can now use the administration dashboard to manage your Google Plus business page account. To begin with, fill in additional information about your business on the about page, start building your network. You will also be able to see how people can view your profile on the people page. You can group this page as per different type audiences. Create a separate page for them and follow them back in return. You can also create short stories for these pages. Edit your stories as per the different types of pages and you can also change your contact details for each page.
Share content
Now that your Google Plus page for business is ready you can now start posting your content, your photos, your images and also videos, exactly the way you do it for your personal Google Plus page for business. In fact, you can share posts in different circles of your Google plus business page account. Did you know you have a little navigation tab just below the photos and videos you have posted where you have a little space to type in some information about the post? Make complete use of the available space and describe the information posted.
Make sure you type incorrect information and description about your posts as it also gives access to visitors and all your information is visible to people who visit your page.
Circles
Now you would like to know who your fan is and who has added your page to your circle. Simply click on the left sidebars and then click on the circle and finally click on more. Once you have a look at your fans you might want to add them to the groups you have created under people page. You can easily drag your fan and drop them in the required circle. Or you can also create your own circle of fans and interact with them on regular basis. You can also share relevant information with your fans on the separate circle. Promoting your business to your fans is not enough you should also educate them about different topics related to your products. This will make their decision making easy and they will also start relying on you.
Don't get confused
You can easily transfer data from your Google Plus business page account to your Google Local Plus page. In case there is a confusion and you are mix up in these two pages you will not be left alone you will have the Google Local Plus expert Mike Blumenthal to help you with the same as he guides the users of Google local plus to the tricks of getting searched on Google and increasing their business and their brand value.
Using Google Plus business page is not at all tricky it is extremely simple and gives you an idea of increasing the worth of your business. Use the webpage in order to get the same right and get used to it to promote your business. Only practice can help you use anything correctly. In fact, even if you are not someone who uses the internet a lot you will definitely be fine with using Google Plus business page as it is extremely simple. All you will need to master it is just a little practice.
Recommended Articles
This has been a guide to Google plus page for business optimize your profile for the right people or the right target audiences to find you in order to do business with you. These are the following external link related to google plus page for business.