Learn from Home Offer TAKE THIS BUNDLE
Sales Foundations 101: Sales Techniques for an Entry Level Sales Rep
14+ Hours of HD Videos
2 Courses
7 Mock Tests & Quizzes
Verifiable Certificate of Completion
Lifetime Access
TAKE THIS BUNDLE
* One Time Payment & Get Lifetime Access
What you get in this Sales Foundations 101: Sales Techniques for an Entry Level Sales Rep?
14+ Hours
2 Courses
Mock Tests
Course Completion Certificates
Lifetime Access
Self-paced Courses
Technical Support
Mobile App Access
Case Studies
About Sales Foundations 101: Sales Techniques For An Entry Level Course
| | |
| --- | --- |
| Courses | You get access to all 2 courses and 7 Mock Tests. |
| Hours | 15+ Video Hours |
| Core Coverage | The Sales Foundation Training covers techniques like Customer Relationship Management, acquisition, CSR (Corporate Social Responsibility) etc. |
| Course Validity | Lifetime Access |
| Eligibility | The Sales Foundation Training is available for students, business owners, and individuals aiming to boost their sales abilities. |
| Pre-Requisites | There are no specific prerequisites for this sales foundation training. However, having a basic understanding of marketing and business management would be helpful. |
| What do you get? | Certificate of Excellence for all 2 courses |
| Certification Type | Course Completion Certificates |
| Verifiable Certificates? | After you complete each course, you'll receive certificates. You can use these certificates to prove your skills by adding them to your resume or LinkedIn profile. |
| Type of Training | Video Course – Self-Paced Learning |
Sales Foundations 101: Sales Techniques For An Entry Level Course Curriculum
---
MODULE 1: Essentials Training

| Courses | No. of Hours | Certificates | Details |
| --- | --- | --- | --- |
| Sales Transformation - Sales Skills Mastery | 10h 28m | ✔ | |
| Sales Techniques for an Entry Level Sales Rep | 4h 23m | ✔ | |

MODULE 2: Mock Tests & Quizzes

Courses
No. of Hours
Certificates
Details
Test - Sales Skills
Test - Professional Sales Skills Mock Test
Test - The Ultimate Mock Exam on Sales Skills
Test - Sales Skills - Practice Test
Test - Sales Management Test Series
Test - Test Series On Sales Transformation
Test - Complete Assessment On Sales Transformation
Certificate of Completion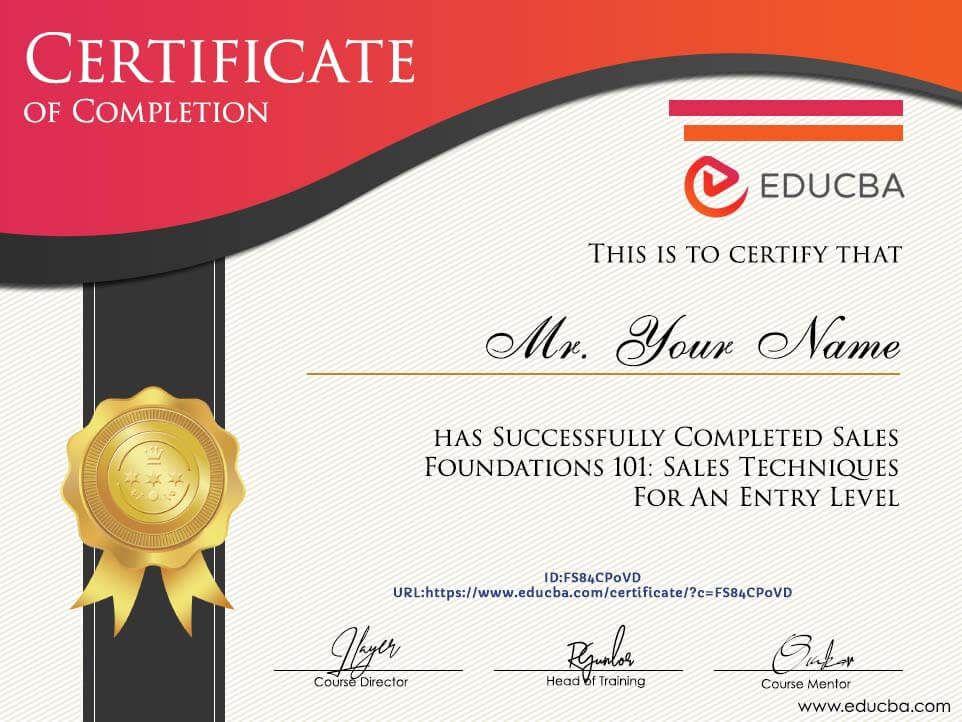 ---
Pre-requisites
To take this Sales Foundation Training, you must meet the following prerequisites:
Familiarity with basic sales concepts: Basic understanding of sales concepts will be helpful.
Willingness to Practice and Apply: Have the enthusiasm to try and use what you have learned in real-life situations.
Target Audience
Target audiences for Sales Foundation Training can be:
Entry-level sales professionals who want to enhance their selling skills and techniques to outperform targets and boost career growth
Consultants who want to acquire valuable insights to understand clients' needs better
Anyone interested in sales or looking for enhancement in their sales efficiency.
Sales Foundations 101: Sales Techniques For An Entry Level FAQs – General Questions
---
What specific sales techniques will be covered in this sales foundation training?
The course will cover a wide range of sales techniques suitable for entry-level sales representatives. You will learn prospecting, cold calling, effective communication, handling objections, and closing deals, that will help you develop knowledge with essential skills to excel in sales.
Will this Sales foundation training focus on building a strong sales pitch and presentation skills?
Yes, the course gives more importance to crafting a compelling sales pitch and developing presentation skills. You will learn how to create effective pitches that attract potential customers, making your sales approach more effective.
Will this Sales foundation training cover strategies for handling common sales challenges and objections?
Yes, the course addresses common sales challenges and objections that entry-level sales representatives often encounter. You will learn effective strategies to overcome objections, build trust with customers, and navigate through sales hurdles.
Does the course provide guidance on using technology and digital tools in the sales process?
Yes, the course offers insights into how to use technology and digital tools to enhance the sales process. You'll learn to use CRM systems, sales automation, and digital communication tools effectively, optimizing your sales efforts.
Reviews/Testimonials
---
Amazing

Marina Imbru
I was captivated by the information given in this course and found it excellent for my future interview preparation. I am confident that I will get the job if I will use at least half of the information given. Thank you. Well done
Great, short, effective!

Jasmina Petrovic
Detailed info compressed in a very short amount of time.
VERY USEFUL COURSE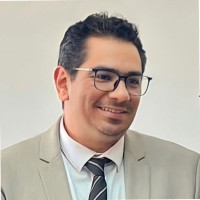 KHASSAL HICHAM
Very complete course and the explanatory videos are very didactic and progressive. the course contains several chapters and the learning process is very well studied. clear english even for non-native english. as soon as you complete the four hours of videos you can download your certificate which can appear on your linkedin profile.
Great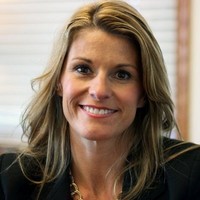 Kayla Forristal
This course was very informative and had great information. I am glad to have had the opportunity to be able to learn this course online. I learned a lot of new information. This is great for students fresh out of high school and college. I think this helped me improve my resume which will hopefully lead to me finding a job. Thank you so much.
Informative

David Mizrahi
I learned lots, and I will review the course multiple times. I feel like there is a bit of a language (accent) barrier, but it is worth overcoming for the knowledge. However, if you are an auditory learner, this might be too much of a hurdle to overcome. There are other programs, but I cannot attest to their quality as I can for this one. I hope this helps.