Learn from Home Offer TAKE THIS BUNDLE
MICROSOFT POWER BI Course Bundle - 8 Courses in 1
This Microsoft Power BI Certification includes 8 Courses with 34+ hours of video tutorials and Lifetime access and several mock tests for practice. You get to learn a comprehensive detailed course on understanding data analysis and visualization using Microsoft Power BI.
TAKE THIS BUNDLE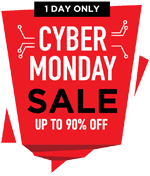 * One Time Payment & Get Lifetime Access
What you get in this MICROSOFT POWER BI Course Bundle - 8 Courses in 1?
34+ Hours
8 Courses
Course Completion Certificates
Lifetime Access
Self-paced Courses
Technical Support
Mobile App Access
Case Studies
About MICROSOFT POWER BI Course Bundle
---
| | |
| --- | --- |
| | |
| Courses | You get access to all 8 courses, Projects bundle. You do not need to purchase each course separately. |
| Hours | 34+ Video Hours |
| Core Coverage | Data analysis and visualization using Microsoft Power BI tool |
| Course Validity | Lifetime Access |
| Eligibility | Anyone serious about learning Data Visualization and wants to make a career in this Field |
| Pre-Requisites | Basic knowledge about data analysis would be preferable |
| What do you get? | Certificate of Completion for each of the 8 courses, Projects |
| Certification Type | Course Completion Certificates |
| Verifiable Certificates? | Yes, you get verifiable certificates for each course with a unique link. These link can be included in your resume/Linkedin profile to showcase your enhanced data visualization skills |
| Type of Training | Video Course – Self Paced Learning |
MICROSOFT POWER BI Course Bundle Curriculum
---
In this section, each module of the Microsoft Power BI Certification Training is explained.

MODULE 1: Microsoft Power BI Essentials Training

| Courses | No. of Hours | Certificates | Details |
| --- | --- | --- | --- |
| Power BI Training | 3h 11m | ✔ | |
| Power BI - Analyzing & Visualizing Data | 4h 24m | ✔ | |
| Microsoft Power BI Practical - Sale Performance | 2h 24m | ✔ | |

MODULE 2: Power BI Tools & Techniques

| Courses | No. of Hours | Certificates | Details |
| --- | --- | --- | --- |
| Microsoft Power BI - Business Intelligence for Beginners to Advance | 10h 33m | ✔ | |
| Microsoft Power BI Practical - Data Analysis and Visualization | 9h 23m | ✔ | |
| Microsoft Power BI Practical - Market Place Analysis | 1h 17m | ✔ | |

MODULE 3: Learning from Case Studies

| Courses | No. of Hours | Certificates | Details |
| --- | --- | --- | --- |
| Microsoft Power BI Practical - Creating a Manager Performance Report | 1h 52m | ✔ | |
| Power BI Projects | 3h 4m | ✔ | |
Goals
The goal of this course is to train all the trainees on Microsoft Power BI which is a business intelligence service by Microsoft that provides interactive data visualization features. This training will be covering all the essential topics that are concerned with Microsoft Power BI. One of the main goals of this course is also to help to master this service so that they can draft solutions on BI based problems.
Objectives
The main objective of this training is to help folks on learning all the concepts that are indirectly or directly concerned with Microsoft Power BI service. Since this course is mainly focused on offering practical knowledge, it is the other main objective of this course to make the trainees expert on working with this service. Right after completing this course, the trainees will be able to work effectively with this service.
Course Highlights
There are a total of six units in this training. All the modules included in this course will be very unique and contain projects together with the training units. Power BI – Beginners to Pro will be the first unit where we will be learning about Microsoft Power BI from scratch. As this unit is intended to help the trainees on getting started, you will be learning about all the fundamentals of Power BI in this course. It is going to be an almost eleven hours long video where the first hour has been devoted to introducing this service to their trainees. In the introduction part, you will get to learn how this service works and what kind of problems could be solved using it. Microsoft Power BI Tutorial is the other unit that we will be covering in this course. As the name suggests, we will be covering topics that are directly linked with Power BI. All the medium and advanced level concepts of power BI will be covered in this course. This unit will be almost four and a half hours of video which will cover all the topics using the practical demonstration to help the trainees improve they are hands-on. After completing this unit, you will be able to work perfectly with Power BI and will also be able to leverage all the features that it offers. Visualization with Microsoft Power BI will be the next unit where you will be learning about how data visualization could be implemented in Power BI. At the beginning of the video, educators will be explaining how visualization works and how it could help you to leverage the business intelligence capabilities of this service. There are several examples included in this course to make it simple for the trainees to understand all the concepts very clearly. All the topics will be explained using a demonstration to give you a clear idea of implementation. Sale Performance Case Study using BI is the other unit in this training program that has been included to help trainees understand how this service assists in real scenarios. This unit will be covering a case study of sales performance by making the user of business intelligence. It is going to be around a two hours long video that will include the complete description of the case study.
Project Highlights
There are two projects added in this course and the projects have been decided very carefully so that it could cover all the topics that we would have covered in this course. Project on Power BI – Market Place Analysis will be the first project in this training. As the name states, we will be developing a project on market place analysis by using Power BI service. All the advanced and beginner level topics that we would have covered in this course will be used in this project to help the trainees fortify their learnings. PowerBI Project – Creating a Manager Performance Report will be the last project of the course. In this project, we will be creating a report that will show the performance-related data. In this course, we will be learning error handling which is the most important part of any technology as the system doesn't work until all the errors are resolved. After completing all of these projects, you will be ample confidence to work using power BI and will also be able to design the interactive reporting dashboards.
---
Certificate of Completion
---
What is Microsoft Power BI?
Power BI is a business analytics service provided by Microsoft. This service aims to provide business intelligence and interactive visualizations. These kinds of capabilities provide a simple enough interface for end-users to create their dashboards and reports.
Power BI is a cloud-based service, known as power bi services, also along with a desktop-based interface which is known as Power BI Desktop. It offers warehousing capabilities which include data preparation, interactive dashboards, and data discovery.
In essence, it is a business intelligence and a data visualization tool that is used to convert the data from various sources into BI reports and interactive dashboards. The suite provides multiple software, connectors as well as services such as Power BI desktop.
The BI service is based on SaaS and the mobile backed power BI apps are available for different platforms. The set of business services is used by users to consume data and build a BI reporting mechanism. The desktop app, on one hand, is used to create the reports whereas the SaaS is used to publish the reports and Power BI mobile app is used to view dashboards and reports. The desktop version is available for both 32bit as well as 64-bit platforms.

Industry Growth Trend
ss Intelligence (BI) market is expected to grow from USD 17.09 Billion in 2016 to USD 26.88 Billion by 2021, at a CAGR of 9.5% from 2016 to 2021.
[Source - MarketsandMarkets]
Average Salary
Average Salary
$90,758 per year
The average salary for a Business Intelligence Analyst is $90,758 per year in the United States.
[Source - Indeed]
Which Skills will you learn in this Microsoft Power BI training?
The skills which will be learned in this Power BI certification include those mainly related to business analytics and data engineering.
Web development, data crunching, data visualization, analytics, extraction, transformation, loading, preprocessing, report generation, data and object modeling, predictive capabilities, advancing risks and mitigation measures, sales and growth chart, past trends of company's profits in graphical pictorial format, data exploration, Data analysis expressions, Microsoft Excel and its reporting, future predictions and forecasts, etc.
In this Power BI training, you will also learn about the creation of custom Microsoft SQL queries which are much needed to work on any database and works as a querying language.
You will also learn how to do DAX calculations to generate powerful data insights and also about creating executive-level dashboards.
Achieve high-performance queries by making use of database queries in a more powerful way.
Through this Power BI training, you will learn data cleansing and transformation so that it can be used for modeling.
Requirements / Pre-requisites
The pre-requisites of starting the Microsoft Power BI training is as follows:
Basic knowledge of Analytics and Business intelligence concepts and tools: Basic knowledge of the business analytics tools and BI concepts is a must if you are targeting to learn the Microsoft Power BI course. This would be an added advantage as you would then know the basics and the underlying history behind the use of certain tools and techniques which are mentioned in the course. Analytics is all about dealing with data and business intelligence is about representing that meaningful set of information by reports, graphs and other techniques. Microsoft Power BI tool helps you leverage those two features and hence, prior knowledge of these concepts is good to go to thing.
A passion or a zeal to learn: This is one of the critical asks when you are a newbie in learning this or any other technology. Unless and until you possess the zeal or the enthusiasm to learn a new technology or a tool it's going to be a tough journey.
Basic knowledge of programming languages: This point holds when you are willing to learn any new technology or skill. A new programming language gives you an added advantage over everybody else as you will be able to understand the concepts in a lot better way.
Background about your job: This point will aid you in relating to things that you study. For example, if your job is in a bank, then you can easily relate with the account related fraudulent transactions in the history of the bank, so on and so forth.
Target Audience
The target audience of this course would be the people who will be the most benefitted with this certification. This BI training can benefit almost everybody who follows the above-mentioned prerequisites but still, the list below provides the profiles of an ideal fit audience, specific for Microsoft Power BI course:
Web Developers
Business Analyst
IT Professional
Project Manager
Software Engineer
Architects
Data Engineers
Technical managers
IT operations
Analysts
Power BI Training Certification – FAQ's
---
What is Microsoft Power BI training all about?
Power BI service is a cloud-based business analytics related service which enables visualizing and analysis of data with greater accuracy, speed, efficiency, and understanding. This service is used to connect the users to a large range of cloud-based and on-prem servers through easy to use dashboards, compelling visualizations, interactive reports.
How do I find out if my organization already has a Power BI account?
The azure active directory integrated applications can be seen. It will list down all the active users inside the organization. It doesn't indicate, however, about the kind of license every individual has. It only tells about the users who have signed into the Power BI account and when they are logged in.
What is power Bi desktop?
It is a free application that can be installed by users on their computing devices as it works cohesively with the service. Data scientists, developers, and admins work with the power Bi desktop tool to generate reports to make them available to Power Bi service users.
Sample Preview
---
Career Benefits
This Power BI training will help you acquire the right skill as per your profile and domain. You do not need to worry about the rest as it will provide you a complete hands-on with live project experience as you would do inside your organization.
You will have a theory and concepts as strong as many people in your organization would not.
You would have a complete and a clearer picture of the data which is flowing inside your organization.
This Power BI certification also helps you achieve the right professional career choice as you will be in a state to make an informed decision.
You will have both technical as well as the business skillset, the blend of which is much needed in an organization, always.
Power BI Training Reviews
---
Amazing
I am very happy with this tool, it is fundamental for the people that work in the area of BI, I found a lot of knowledge in this course, it was the first step to enter the world of a real and readable BI for all people and with countless connectors to data sources, ETL very practical and easy with the functions and tools of transformation, also the complementary services with the tools of azure, power apps, the flow of Microsoft.
Linked
Juan Carlos Pardo
Power BI Training Certification
This course has been a fantastic experience. It has made me excel in my organization as earlier I just worked with numbers with no real meaning. But now, with the help of the Microsoft Power BI course, I can understand what those graphs and reports represent. I am also promoted to the next level as a senior analyst because of my enhanced presentation skills. All thanks to EduCBA for providing a very good course on Microsoft Power BI.
Ronald Borg
Good!
I would recommend everybody this Power BI training who is having second doubts about whether or not to go for it. I had a wonderful learning experience. Also, they keep updating eh course so I never lose on the updates, which I think is worth the money.
Joshua Dale