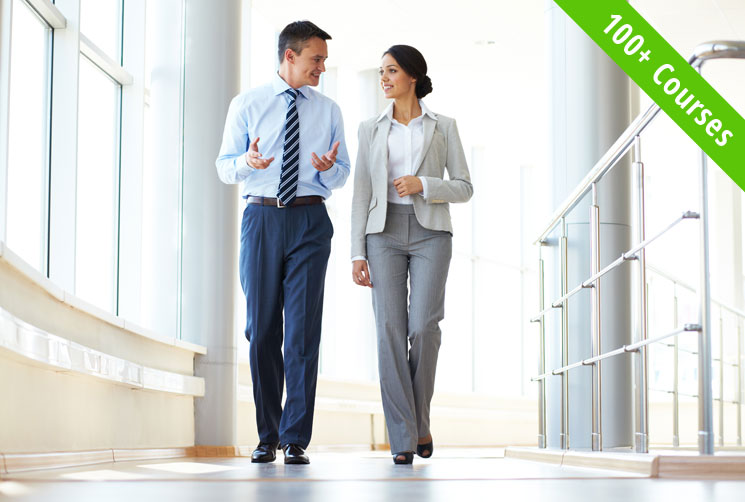 [tabs type="horizontal"][tab title="Overview"]
Learn from courses on Project Management, Agile, Lean, Scrum, Schedule, Stakeholders, Initiation, Planning etc. Other courses are also included such as Software Project Management, Performance Analysis, Microsoft Project 2013 for Project Managers, TQM – Total Quality Management, Project Types and Phases in Microsoft SureStep Model, Links, Roles and Metrics in Portfolio Management, etc. Various Courses are provided on, TQM, Lean Management etc.
Lifetime Unlimited Access to 100+ Essential Online Courses for Project managers, Team Leaders, Agile Practitioners, Students. See them all – HERE
Lifetime access to all future online courses
Mock tests & quizzes online
Certificate of completion
Length of time users can access this course: lifetime
Access options: web streaming
---
| Category | No. of Courses | Duration (Hrs) | Certificates | Details |
| --- | --- | --- | --- | --- |
| Project Management | 68 | 700 | | View All |
| Quality Management | 22 | 450 | | View All |
| Agile and Scrum | 17 | 300 | | View All |
[/tab][tab title="FAQs"]
Can I access this course from anywhere?
Yes, you can definitely access this course from anywhere & everywhere. Once you are registered for this Online Training Bundle, you will get your own login credentials which you can use to access the video materials and other contents from anywhere.
Is there a Classroom Training available for this Online Training?
All our courses are available online so as to enable any user, who may have limited time, to study his courses of choice online. The training materials are accessible 24*7 for the users.
Who are the Instructors for this Online Training?
The instructors are Industry based professional who have had tons of experience in the field of Online Training. All the courses in this bundle are based on Industry based standards. Also the courses have been started from Scratch to get the participant well-acquainted with each and every Online Training concept.
Are there any Certification Courses for Online Training available in this Online Training bundle?
Yes, there are certification courses available for the same in this Ultimate Online Training Bundle. To name a few- PMI-ACP Exam Prep – PMI Agile Certified Practitioner Training, PMP Exam Prep Training, NCFM based Modules, ITIL Modules, CFA Training etc.
When will I receive my certificate for any course?
You will receive certificate for completing each course in the Online Training Bundle. Once you have seen more than 70% of the training material in any course, you can issue your certificate.
Are there any Pre-requisites for enrolling to this Online Training Bundle?
No, there are no pre-requisites for this training. Anyone who is keen to learn about specific Industry based domains can enroll for this Ultimate bundle.
Will I get any technical Support during my Training at eduCBA?
Yes, you will be getting technical Support from eduCBA. In case you have any technical issue, you can drop us a mail or call us to get your doubts cleared.
What are the Payment Options?
There are both Online & Offline Payment options available. In online payment options you pay by Credit Card, Debit Card or Net Banking. In offline payment option you can deposit Cash, Cheque or Demand Draft.
What if I have more Queries?
Just drop us a mail on info@educba.com
Course was awesome.
I took the "Photoshop- Beginners" course on Educba and I have to say, I was thoroughly impressed with the experience. The course was comprehensive, covering all the fundamental aspects of the software in an easy to understand manner. The instructor was knowledgeable and engaging, making the learning process enjoyable. The online platform was user-friendly, with interactive video lessons, quizzes, and exercises to reinforce the concepts learned. I also appreciated the fact that the course material was available on-demand, allowing me to learn at my own pace. All in all, I would highly recommend this course to anyone looking to learn the basics of Adobe Photoshop. The knowledge I gained from this course has already helped me in my personal projects, and I feel confident in using the software now. Educba is a great platform for anyone seeking to improve their skills and I will definitely be taking more courses in the future. I have pleased with course.
Linked
Ekraj Sharma
Course
Excellent!!! The way of explaining and representing every aspect of the structure itself is mesmorizing. Thank you very much for this amazing pleasure and knowledge.
Linked
Harun Oglečevac
GOOD
GREAT
Linked
SAKTHI MANIKANDAN
Read more . . .
Below is a sample of Verifiable Certificate that you will get on completion of each course: