Upskill Yourself
Bridge 'The Skills Gaps'
50,000+
Hours of Contents
Explore Programs
Top Categories
This category covers almost any topic in Finance. Accounting, US GAAP, Forex, CFA, CMA, Financial Modeling, Valuation, Investment Banking, Project Finance, PE, Credit Risk, Mergers, Stock Market, Financial Institutions etc. A library of 550+ Courses and 300+ Test Series to choose from. All courses| bundles| learning paths| test series are curated and updated by industry experts. Enroll and You get Lifetime Access with all future updates.

This category covers Cloud computing, R, devops, SEO, Big data, hadoop, machine learning, tensorflow, pandas, NLP, AI, Tableau, Analytics, CouchDB, Azure, SQl, AWS, Hive, Cassandra, Apache Storm, Kafka, Docker, Matplotlib, Predictive modeling, saleforce, SAS, Pyspark, Forecasting, deep learning and many more. A library of 400+ Courses and 550+ Test Series to choose from. All courses| bundles| learning paths| test series are curated and updated by industry experts. Enroll and You get Lifetime Access with all future updates.

Learn programming and web development in this category. We have the largest collection of courses and questions on development, PHP, JavaScript, C++, Spring, SQL, Go, Wordpress, JS, VB, Selenium, Swift, Unity, Android, Devops. API, Dart, Dot net, R and many more. A library of 1050+ Courses and 650+ Test Series to choose from. All courses| bundles| learning paths| test series are curated and updated by industry experts. Enroll and You get Lifetime Access with all future updates.

Learn anything in Excel. We have a huge collection of courses and test series in MS Excel, VBAs, Macros, MS Office etc. A library of 120+ Courses and 110+ Test Series to choose from. All courses| bundles| learning paths| test series are curated and updated by industry experts. Enroll and You get Lifetime Access with all future updates.

This category covers topics like Marketing Management, Strategic Management, Facebook ads, sales skills, digital marketing, SEO, SM marketing, email marketing, Google analytics, brand management, product management, marketing analytics etc. A library of 170+ Courses and 800+ hours of video content to choose from. All courses| bundles| learning paths| test series are curated and updated by industry experts. Enroll and You get Lifetime Access with all future updates.

It covers Human Resource Processes & Planning, Human Resource Measurement, Strategic HRM, International HRM, Organizational Behavior, Talent Acquisition, Succession Planning etc. A library of 40+ Courses and 200+ hours of video content to choose from. All courses| bundles| learning paths| test series are curated and updated by industry experts. Enroll and You get Lifetime Access with all future updates.

It covers core areas such as Attitude development, Personality Analysis Concepts, Managerial Leadership, Organizational Development, Effective Communication Skills, Job interview, etc. A library of 60+ Courses and 300+ hours of video content to choose from. All courses| bundles| learning paths| test series are curated and updated by industry experts. Enroll and You get Lifetime Access with all future updates.

This category covers topics like Photo Editing, Game Design & Development, 2D 3D Animation, Architectural Drawings and Designs, User Experience, Web Design, Graphic Design Courses, Video-based courses, Interior Design, Audio and Music, Compositing, Lighting, Rendering, Video Editing, Visual Effects VFX, and much more. A library of 280+ Courses, 110+ Test Series and 2000+ hours of video content to choose from. All courses| bundles| learning paths| test series are curated and updated by industry experts. Enroll and You get Lifetime Access with all future updates.

This category covers topics like Project Management, Risk Management, Schedule, Six Sigma, Quality Management, TQM, Lean, Agile and Scrum, Primavera Planner, Quality Control, PMI ACP, CAPM, CBAP, MS Project, PgMP, PMP and much more. A library of 100+ Courses, 220+ Test Series and 400+ hours of video content to choose from. All courses| bundles| learning paths| test series are curated and updated by industry experts. Enroll and You get Lifetime Access with all future updates.

From worldwide professional competitive exams to country specific tests, here you get all the resources like courses, mock quizzes and mock tests to successfully prepare for exams. Our courses prepared by Industry Experts will help you understand the concepts. The mock tests and test series will help you get ready for exams. This category covers topics like PMP, CFA, CMA, FRM, PgMP, PMI, AWS, Azure and many more. You name it and you get it here.
Most Popular All-in-one Bundles
All-in-one Bundle clubbed together all courses, learning paths and test series. When you enroll for an All-in-one Bundle, you get access to hundreds of courses, learning paths and test series in one place. You don't have to look somewhere else for a related skill . You get them all in one place. For example, when you enroll for All-in-one Finance Bundle, you get access to all courses, test series and learning paths in Finance Category. You will not have to look for a different platform for any finance skill. You get them all in one place.
Fresh Entries
Every month, we come up with fresh courses and test series on new topics and trending technologies. Keep yourself updated with new and updated technologies and stay ahead.
The complete and ideal learning solutions for your business
Skill up at scale with our customized holistic learning solutions. Reskill and upskill your workforce. Help employees master new skills and reach their goals with access to world-class learning solutions from EDUCBA. Get your workforce ready for whatever comes their way with the support of a complete learning solution.
Discover EDUCBA for Enterprise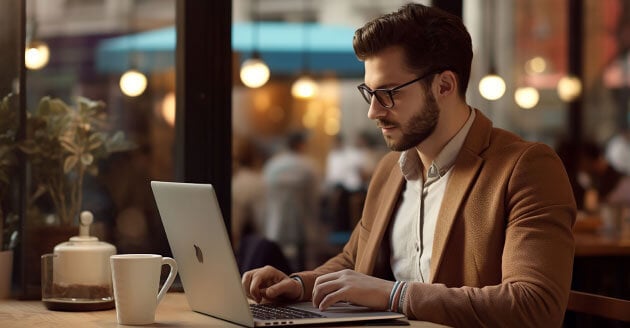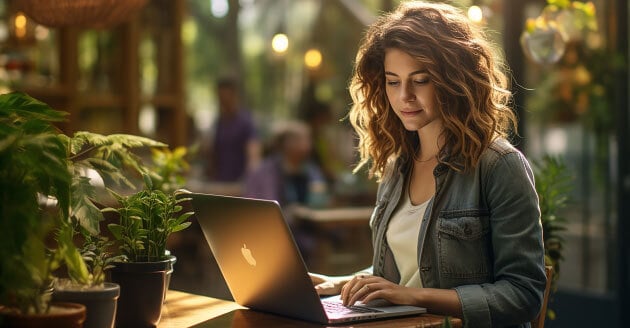 EDUCBA Knowledge Hub of Blogs & Articles. Read. Learn. Grow
More than 50 Million people have used our resources to enhance their knowledge. We offer simplified explanations and real-world applications across diverse fields. Access our high-quality, free articles to enhance your understanding of diverse domains.
Discover Blog
Learn from free online courses and achieve your goals
Learn Job ready skills from free online courses. These free courses in a wide variety of subjects have been hand-picked by the learning team at EDUCBA. If you're new to online learning and not sure where to start, you're not alone. We've curated a free collection of courses for professionals. Take one of these courses and learn new skills.
Discover Free Courses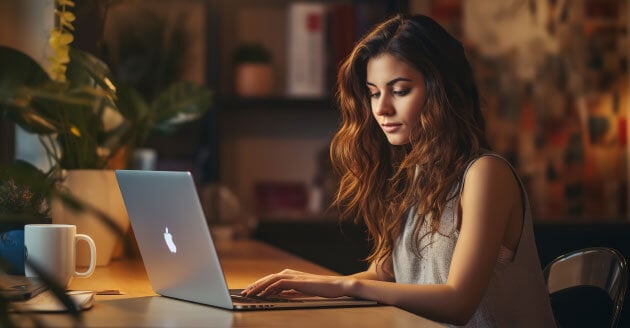 Alumni Speaks
Financial Modeling of IBM

I found this course to be very indepth. It covered all the facets of model building with very useful suggestions and guidelines. It was a very detailed model. With this learning, i will be able to independently build other models now. Thank you.

SQL - The Fundamental SQL Bootcamp

I recently completed the Oracle SQL courses offered by EDUCBA, and I must say that it has been an incredible learning experience. EDUCBA's comprehensive Oracle SQL curriculum provides an excellent foundation for anyone seeking to master this powerful database language. The course material is structured in a logical and progressive manner, starting from the basics and gradually building up to more advanced concepts. Each topic is explained thoroughly and accompanied by clear examples and real-life scenarios, which greatly enhances the understanding and application of Oracle SQL.

Data Science with Python

The Data Science Fundamentals online course that I recently completed. Overall, I found the course to be highly valuable and informative. The content was well-structured and provided a solid foundation for understanding key concepts in data science.

SQL - The Fundamental SQL Bootcamp

I recently took a course on SQL, and I must say that I am quite impressed with the level of instruction and the depth of the material covered. The course was well-structured and presented in a way that was easy to follow, even for someone with no prior experience in SQL.

Photoshop:01 - Beginners

This video provided clear and concise explanations of Photoshop, making it easy for me to understand and apply the concepts to my practical life. I appreciated the speaker's engaging presentation style and felt that I benefited greatly from the information presented. Overall, this is a great resource for anyone looking to learn the basics of Photoshop.

Build Responsive Website Using HTML5, CSS3, JS And Bootstrap

The video that I recently watched was an absolutely breathtaking experience. From the very start, I was completely captivated by the stunning visuals and the mesmerizing soundtrack. The production value was top-notch, and every single detail was executed flawlessly. The video was not only visually stunning, but it was also incredibly informative and educational. I learned so much from watching it, and I was amazed by the amount of research that must have gone into producing such a high-quality piece. Throughout the video, I found myself completely engrossed in the content. I couldn't take my eyes off the screen, and I was completely absorbed by every single second. It was one of those rare experiences where time seemed to stand still, and I was completely lost in the moment. Overall, I would highly recommend this video to anyone who is looking for an incredible viewing experience. Whether you're looking for stunning visuals, captivating storytelling, or educational content.

Java 8 Tutorials

It was an exciting course. It taught me the basics of JAVA 8.0 and also how to use Netbeans IDE and how to operate on it!! Hope this type of courses appear more in my future!!

Build Responsive Website Using HTML5, CSS3, JS And Bootstrap

"I recently took the HTML Bootstrap course on educba and it was an excellent experience. The course material was well-organized and easy to understand, and the video lectures were engaging and informative. I appreciated how the instructor explained each concept thoroughly, with examples that helped me to better understand the material. What I found most useful was how the course covered both the basics and advanced concepts of HTML and Bootstrap, which allowed me to apply the knowledge to real-world projects. The hands-on exercises and quizzes after each section were helpful in reinforcing the concepts learned. Overall, I would highly recommend this course to anyone who wants to learn HTML Bootstrap in a clear and concise manner. Thank you, educba, for providing such a great learning experience!"

SkillUP in Python Programming

This is one of the best genuine site "EDUCBA" especially online...I mean they teach to the point but in detail like one can feel curiousity to know more...like a movie climax

Photoshop:01 - Beginners

This Photoshop course is highly recommended for those who want to learn how to use the software. The course covers basics to advanced techniques with hands-on learning and instructor support. It's a great investment for gaining confidence in creating designs and images.