Interview is the art of selling yourself in such a way that you can emphasize your strengths and can camouflage your weaknesses. No, it's not falsehood to hide what weaknesses you've. If you bring them to the notice of your interviewer, the only thing she would see is your "needed improvement" points. So, you need to focus more on your strengths and whatever weaknesses or lacks you feel you've, you need to manage tactically.
Candor is a beautiful word when we talk about interview, because it creates a harmony between the interviewee and the interviewer. But while expressing everything candidly there're certain things which may pull a red flag for the interviewer. So, it's always better to be mindful of them and not tell them even while sharing your profile and your personal and professional life candidly with the interviewer.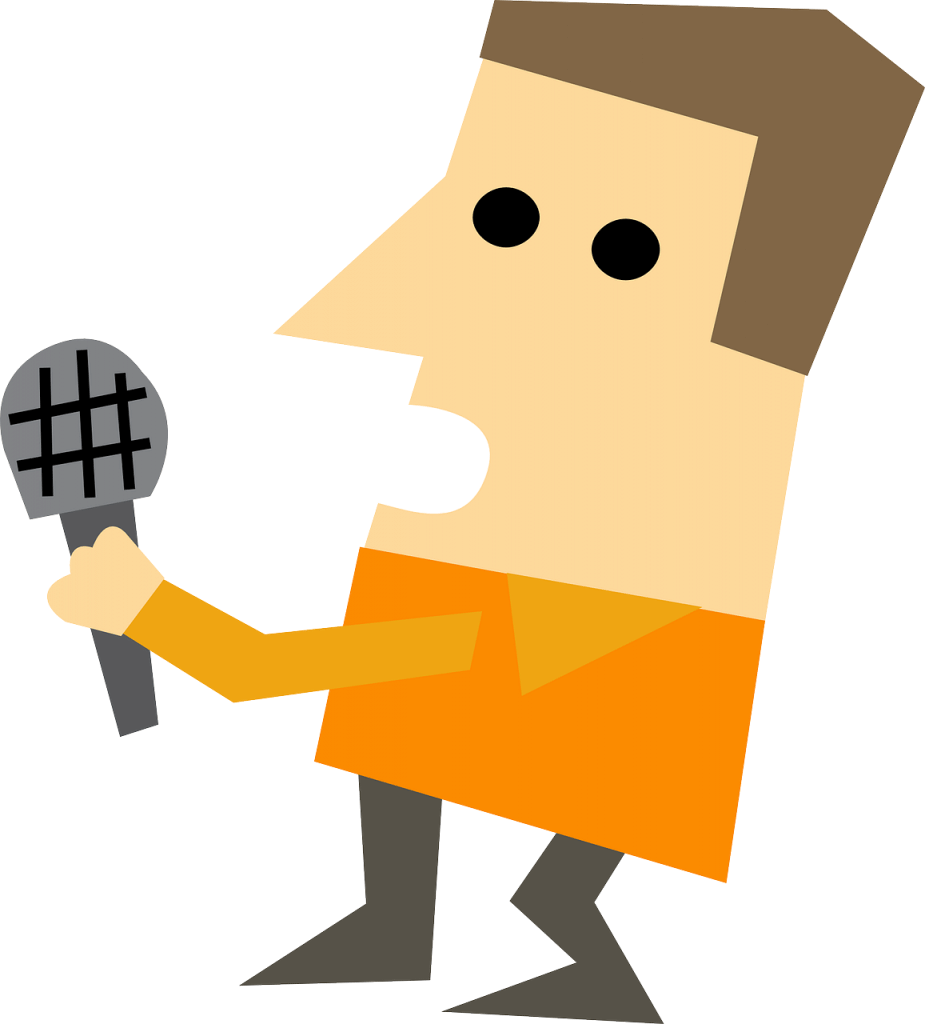 Image source: pixabay.com
We want you to perform at your highest in any interview. That's why we bring you things that matter while you're in the interview room but may have thought the way you should have. So, here are 8 things you shouldn't tell an interviewer no matter how frankly you share yourself with him/her. And we will also discuss how you can camouflage it by saying certain things.
Things you never tell a Interviewer;
I didn't include this job as I did it only for a short stint
Never say this in an interview room. If you ask us why, we would say that by saying this you're proving to the interviewer that you're not trustworthy for the job s/he is offering and thus no matter how skillful you become, you cannot step ahead and get this job. An interviewer is first a face of the company. And s/he will first think about his/her company, rather than taking an interest in you. Moreover an interviewer is getting paid to protect his/her company and its interest, not you or your candidly expressed self-surrender. So, you also need to think about your own interest. You're there to get the job, not to impress or make friends with the interviewer. Be professional and share only that part what's absolutely necessary. Gulp the rest even it's coming out of your mouth.
In this case, if there's a gap and it's not mentioned and you know that you did a job for a short duration during this time, simply wait for interviewer to ask the question about the gap. You don't need to say anything without asking. If s/he asks simply say that you took time to prepare for the interviews at that time or say something like physical ailment. But make sure that you've never mentioned the real truth in any of your profile – Facebook, Twitter, Linked-In and elsewhere. If you've ever mentioned that you've worked for a short duration, then you'll be caught.
It's always good not to lie. Thus whatever is necessary to mention, mention in your resume so that you don't need to lie.
I'd like to become _________ (something that's not aligned with the job you've applied for)
If you say this you're doomed. Who want you to recruit someone whose dreams are something else? If you're applying for a position of content writer and blabber that you want to become a professor, who will select you for the job? No-one will. So, be careful about this. All people are not your dream-flyers and they're not really interested in your dreams.
There're lots of interviewers who may say to you that we need to know who you want to be and that's all we want to know so that we can place you in a suitable fit; but don't get trapped in that. They're saying this because they want to know the truth and not something edgy.
Know that there are two brains that we all have. One is neocortex which is responsible for logic and another is limbic brain, the brain which controls your feelings. So, the recruiters who ask you this type of question is pointing toward your limbic brain. And without realizing it, you share your real feeling and guess what you're trapped.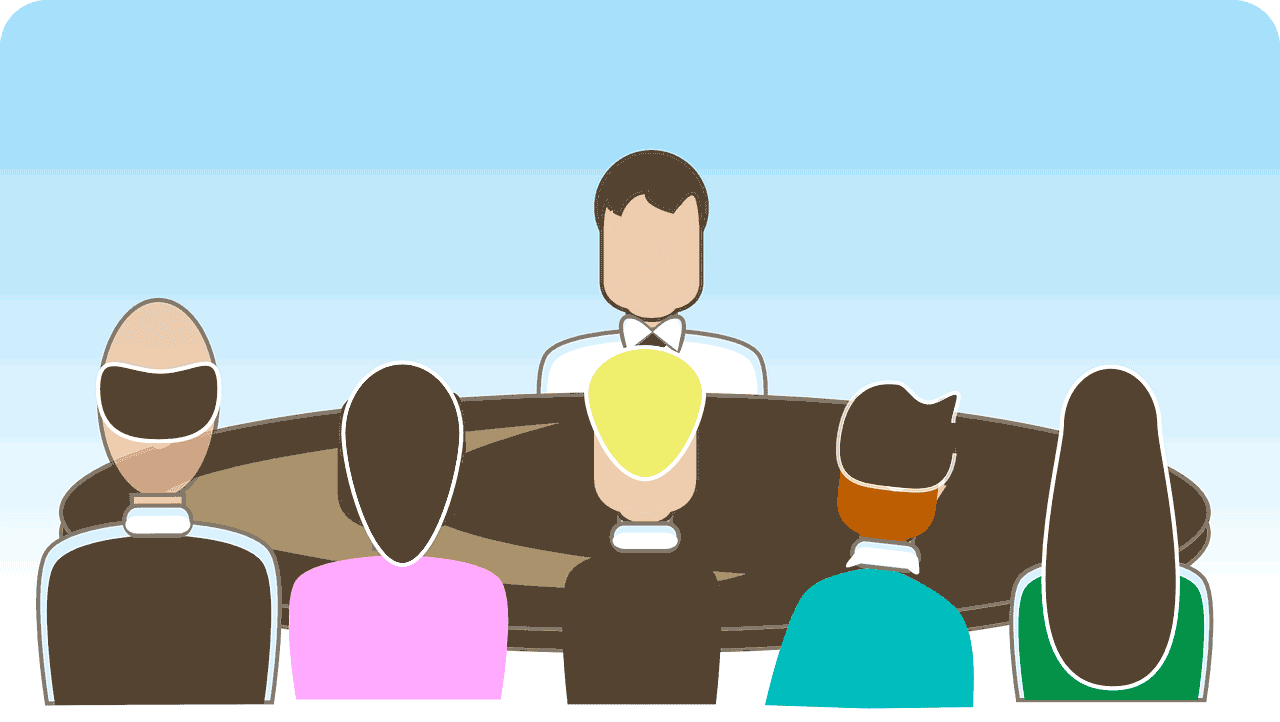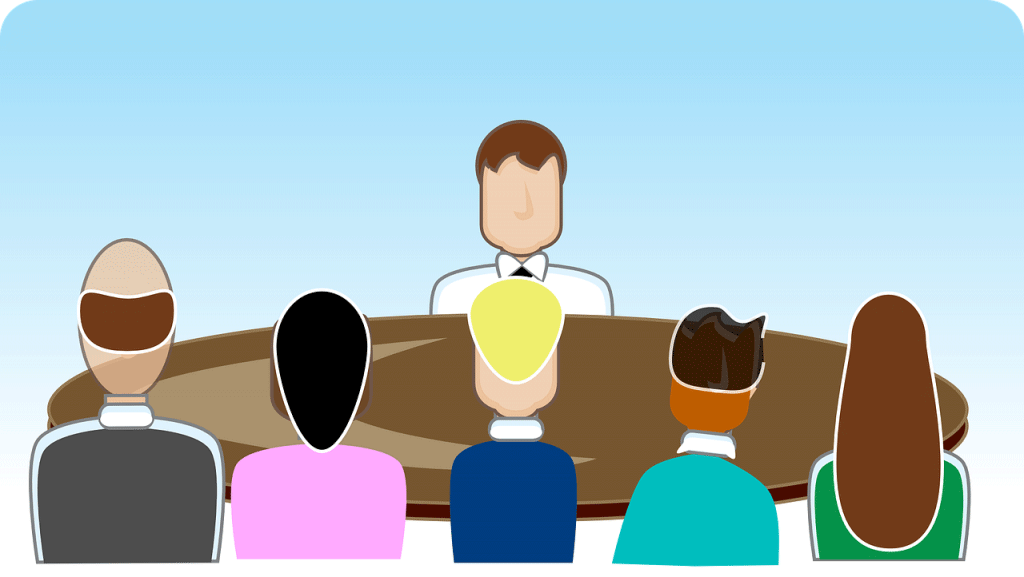 Image source: pixabay.com
When you're asked such a question, think about what you can be by holding this current job and prepare beforehand what you need to say. Maybe you need to say something like – "I believe when we sit on a car in night, only thing we can see is another 2.5 inches; so right now that's what I want to see and I want to learn as much as I can and want to stretch as much as I can. Hopefully, I will arrive at my dream destination because by choosing to dedicate myself to this job, I know in my heart that this is the right direction." If you say this there would be nothing the recruiter can say and the trick s/he has used wouldn't be working on you.
I'm sitting for interview in various fields as of now
Are you mad? Saying the interviewer that you don't have clarity? See the purpose of a interviewer is to select a candidate who will remain in the company for some time and not leave and go to another company for another job. Interviewers hate job-hoppers. All they want is to get a healthy return on investment by selecting you. If they don't see that there's a chance of getting a good ROI by selecting you, they won't.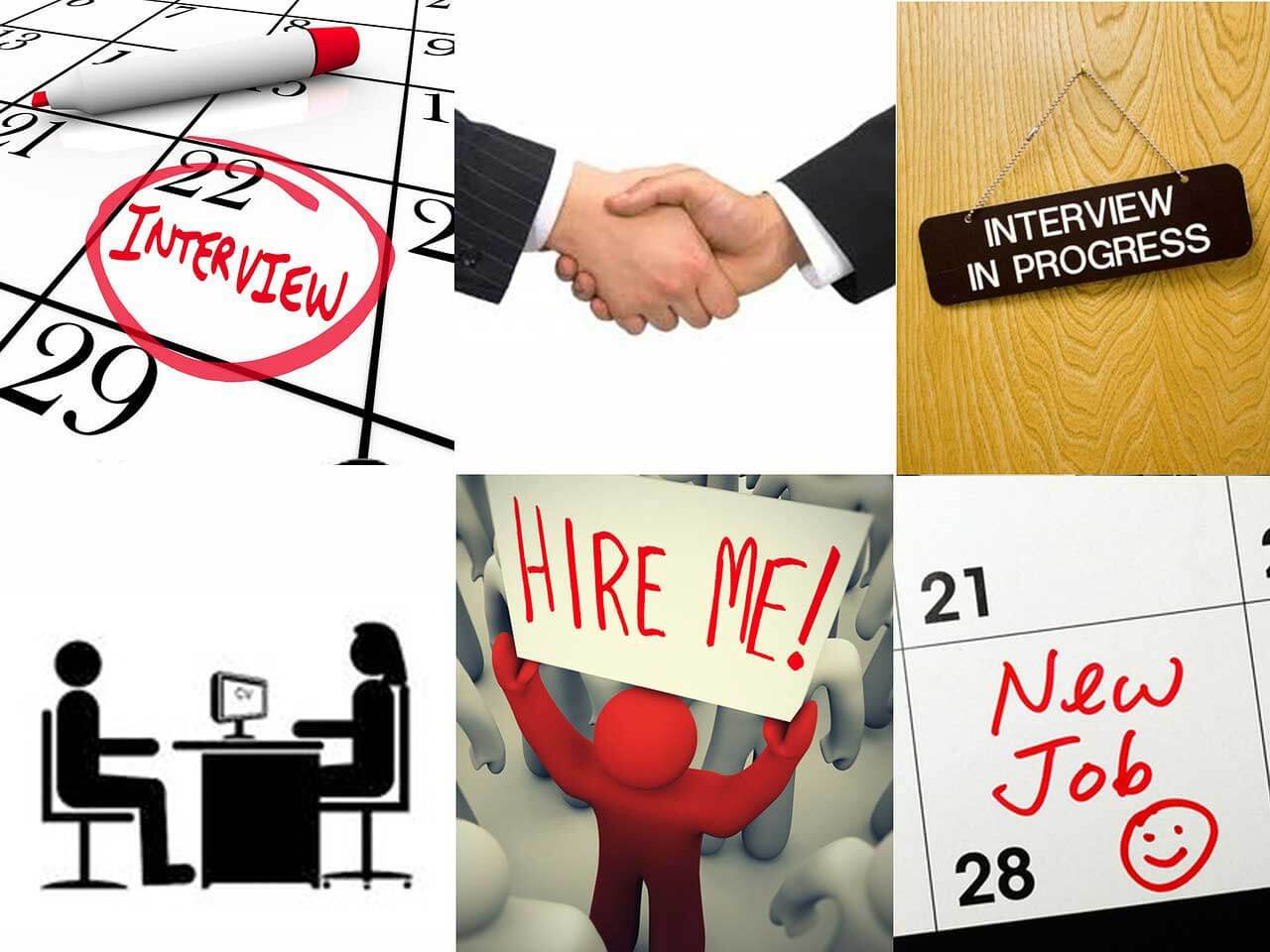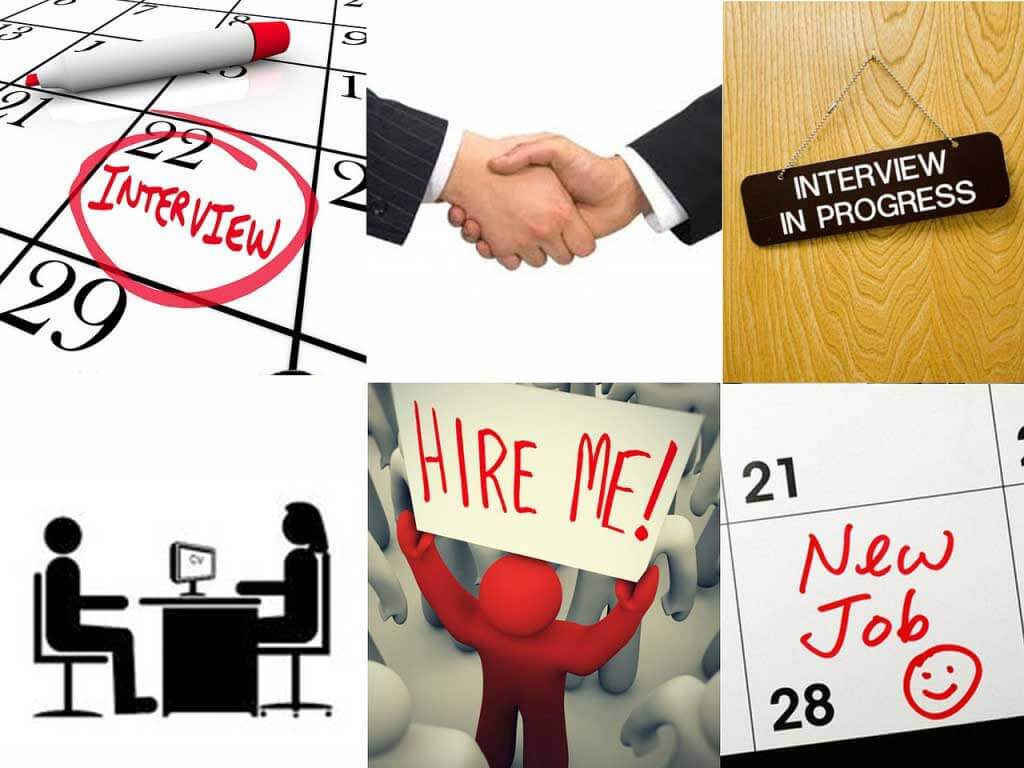 Image source: pixabay.com
So, never tell what you're doing in your professional life especially when you're giving interviews in different fields. We understand that if you're fresher and you're confused about which career suits you best, you need to do some trial and error. Nothing is wrong in that. But don't show it to the interviewer. If s/he asks you about any other interview you're giving or not, tell him/her that you're focusing on this field and you feel you're the right fit for this field as you believe you've all the qualities one should've to prosper in this area. And bang on! interviewers have nothing more to say to you about that.
I want to move up quickly
Having ambition is not at all a bad thing. But if you understand what a interviewer wants from his/her ideal candidate, "I want to move up quickly" are not the phrases they want to hear. Because if you say so, they would feel that you want to grow faster so you'll not be stable and if his/her company is not able to provide the growth you're looking for, you'll leave the job and search for another one. And that would drastically affect the output of the company (especially if it's an important position). So, never express your ambition in front of the interviewer. There may be another reason, but it's very subtle that you won't be able to decipher always. When you say such a thing, sometimes, the recruiter/interviewer who may be holding an important position feels threatened that you may quickly move up to his/her position. And guess what s/he acts out of that fear and would never give you a job and will call you "over-confident" or "over-ambitious".
You can at best say like – "I want to grow and stretch myself as much as I can and I can see that this job would be able to provide me room for growth." If you say this you're expressing yourself frankly but hiding something that doesn't need to be said in front of the interviewer.
I don't have any references
Terrible statement to say to an interviewer!
An interviewer will never be satisfied with just you and your words. That's why there's a protocol for background check if the position is a key position for the company. That's why they need people who can verify your background. If you say this to a interviewer that means there's no way your statements can be verified and thus if it's a key position, your chances of selection is very bleak.
So what to do if you really don't have any references? Or suppose you're a fresher?
First of all, don't say it upfront. Interviewer may ask you about people who know you and your background. Think of at least 3 names before entering into the interview room.
If you're fresher, think of 3 professors who would love to talk good about you. If you're somehow experienced you should know someone whom you've worked with. Be careful while writing the names of the recommender in the application form. Make sure that they're trustworthy and would like you as much as to speak good about you. Remember, the interviewers will trust other people more than what you say about yourself.
My earlier job was a horrible one
Never say that to the interviewer. Why? Because it's a terrible statement! First of all once you say this you need to give an explanation and you need to do badmouthing about your previous employer. But the interviewer only can know about your words. The other side is hidden from him/her. So, how come s/he would believe that whatever you're saying is the truth? You may be a person who is very hard to work with or maybe you've unrealistic expectation from a job or a boss.
So, if you really feel that in your earlier job you did all your work properly and there's no room for you to do anything about it, then rephrase it in this way – "My previous job was a good one. I was excited. I did all I could. And my performance card also depicted the same. But right now what I'm looking for is this (talk about the position you've applied for) as I believe there are certain limitations in my previous job profile."
The art is to say it but as subtly as possible so that even the interviewer know what you're saying, there would be a doubt in his/her mind about whether what s/he understood is accurate or not. And you know you will always get the benefit of doubt, if you're really good in your work.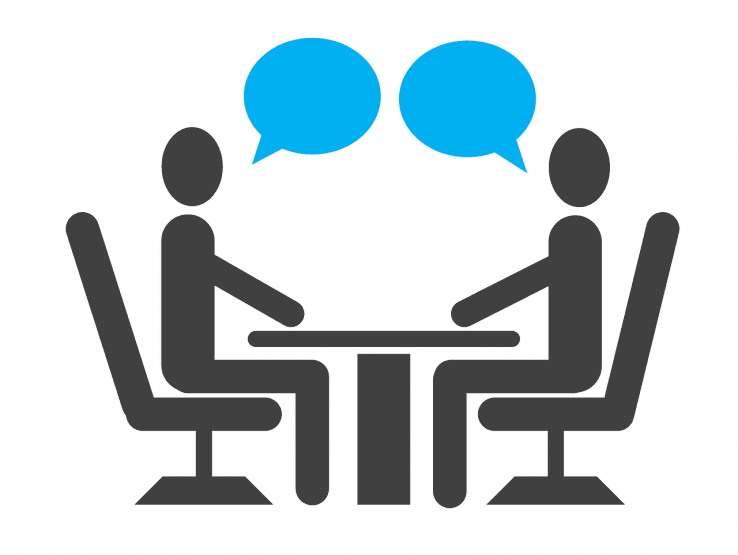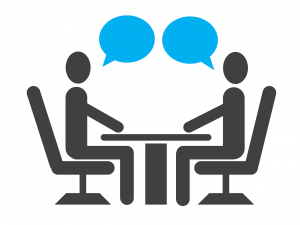 Image source: pixabay.com
I'm applying at the University in the next summer
As typically as it may sound interviewers want people who would like to stay in the company for at least more than a year! If not, then how the cost of recruitment would get sufficed and how the company would benefit from the recruitment drive?
There's no issue with education. But don't threaten the interviewer with the phrases like – "I'm going to join university coming year for this" and especially if it's a full time course. If you feel that you'll be able to manage the job with your full time study, it's always better not to say anything about it specifically during the interview. If you need to share this, say it after you get selected and say it with assurance that you will maintain a clear distinction between your work and your study and your study would not hamper your work by any cost. So, don't talk about your education during your interview to play safe.
I'm waiting for someone to pick me up
Interviewers want people who are self-starters and who can create ruckus with their actions. They don't like reactive people who even wait for someone to pick him/her up. Even if it's true and you're from a conservative and protected family, ask your parents or husband to pick you up away from your interview place.
You don't want to show your potential boss that you need someone to pick you up and you need someone to take your decision. It will create a wrong picture in their mind. Rather once the interview is over, say 'thanks' to the receptionist and go away from the place. Go away from the location and connect the person who were about to pick you up from the interview place and ask them to come somewhere else.
First impression is everything and if you won't be able to create a first impression which will show you as proactive, responsible and self-starter, probably you won't be able to get the job you want.
The above are the phrases which you should avoid saying by any cost. You understand that even many variations of these phrases are also capable of killing your dreams of getting a job you want. Pay heed to these and understand where you might slip and prepare well. If you pay heed to the details, you will always do good in your interview.